Ultimate Grilled Stuffed Flank Steak
Flank steak stuffed and rolled into a pinwheel with ham, cheese and a flavor packed mix of ingredients. Guaranteed to wow your BBQ guests that are lucky enough to partake.
Directions
Place the steak in the freezer for 10 to 15 minutes to firm up.
Combine together the bread crumbs, roasted peppers, 2 tablespoons of oil, capers, parsley, garlic, red pepper flakes, and ½ teaspoon salt in a medium bowl. Set aside.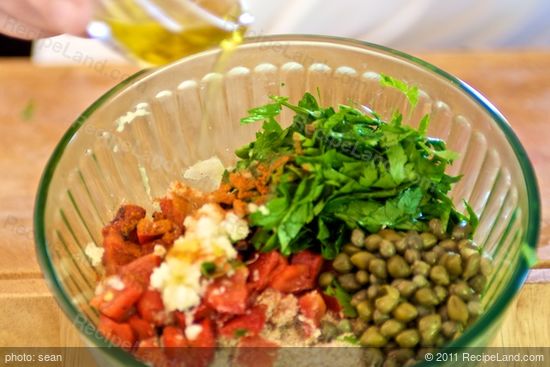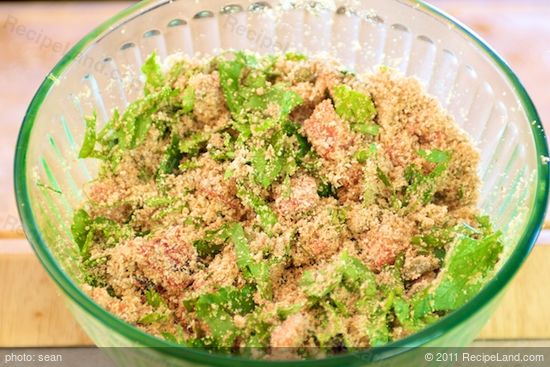 Season the flank steak (salt and pepper).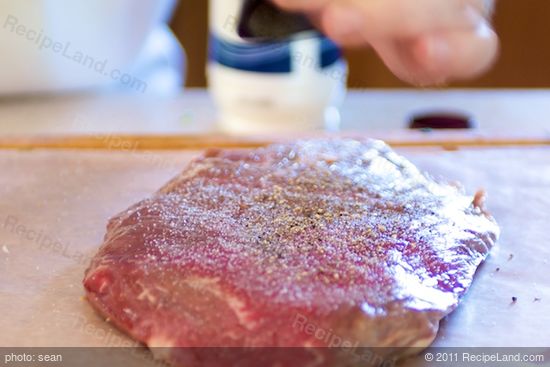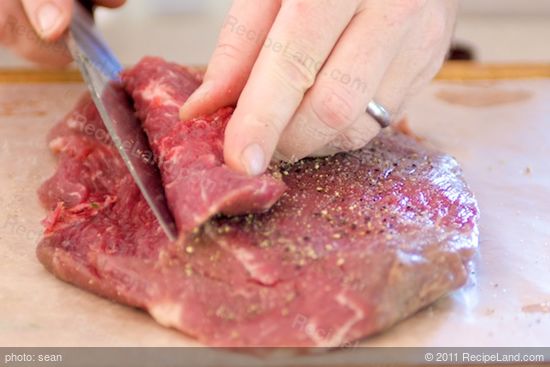 Butterfly the flank steak from the shorter side lengthwise. This takes some care to try and keep the upper and lower slice even. Work slowly bit by bit.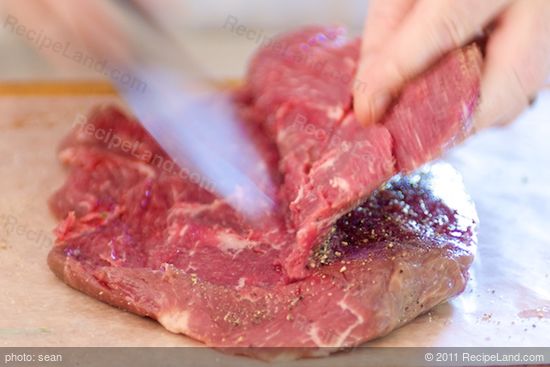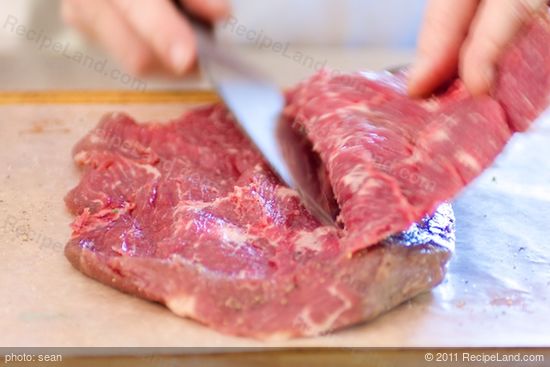 Leave about ¾ before slicing all the way through to that the long length holds the two slice together firmly.
Open up the flank steak like a book.
Add a layer of the ham to one slice (one half).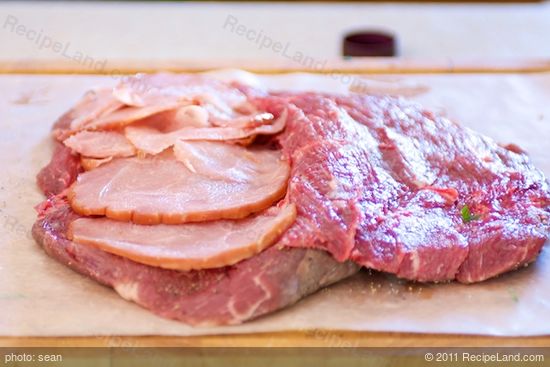 Then a layer of the cheese.
And then the bread crumb stuff made earlier. It will seem very full; use your hands to form and stuff the ingredients as best as you can.
Fold over the unstuffed slice as if closing a book, form with your hands to help keep the stuffing.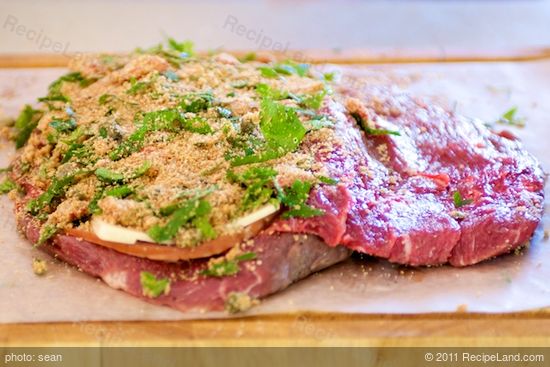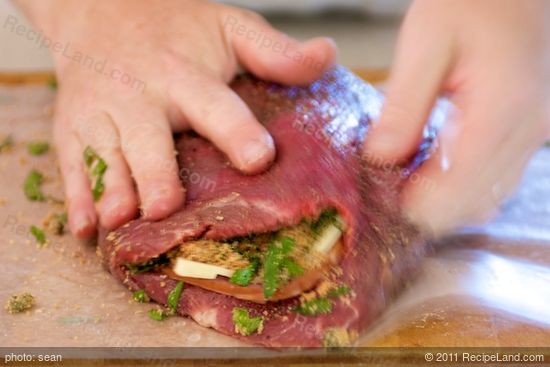 Starting on the open length of the steak, carefully roll up as tightly as possible. Try to keep the stuffing inside with the steak encompassing the contents.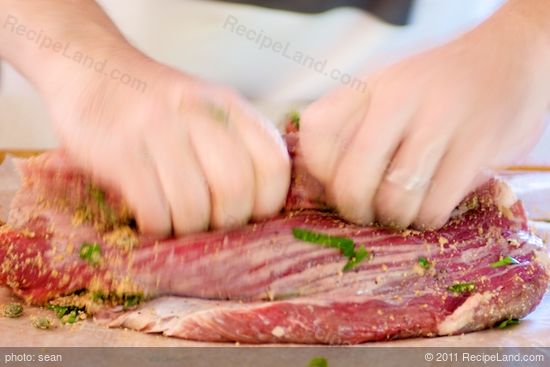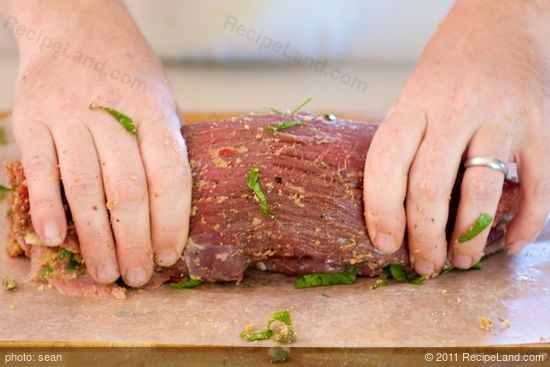 Use butcher's twine to tie the steak up tightly. It works best to tie up each end and work your way towards the center tying in about 1 inch intervals as needed.
Season the steak with salt and black pepper, brush with 2 tablespoons oil and cover tightly with plastic wrap.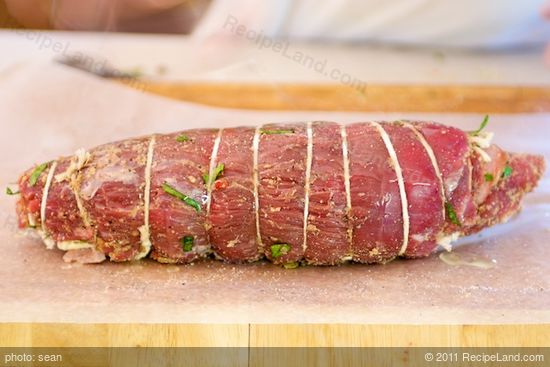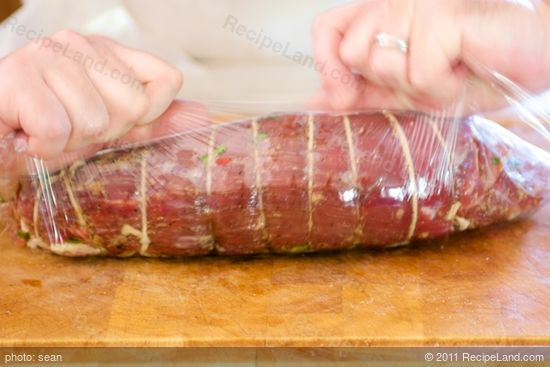 Twist the ends of the plastic wrap and form the stuffed steak into a uniformly shaped cylinder.
Refrigerate for up to 24 hours.
20 minutes before grilling remove the steak from the refrigerator and allow to warm up to take the chill off.
Pre-heat your grill for at least 10 minutes.
Sear the steak over direct heat, turning every few minutes until browned and grill all over.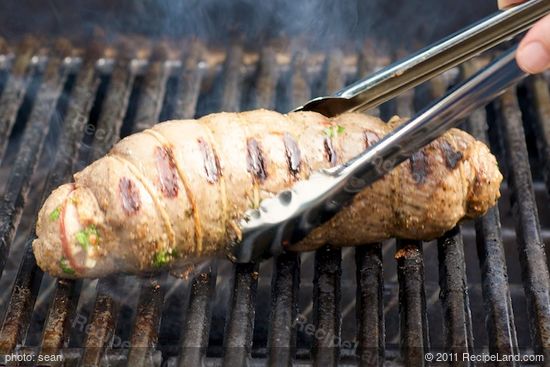 Turn off one of the burners to create an area of the grill with indirect heat.
Place the steak over indirect heat and close the lid. Drizzle or brush with some olive oil.
Cover and cook for about 20 to 30 minutes. Use an instant-read thermometer to ensure a perfect medium-rare at 120 degrees F.
Remove the steak from the grill, cover with foil and allow to rest at least 5 minutes.
Cut the twine with scissors and remove. Using a serrated knife, slice into thick pinwheel shaped slices.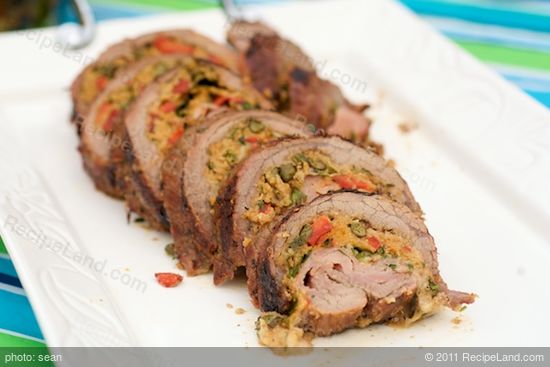 Arrange on a platter and serve. Serves 8 but it's awfully tasty so probably only 4 to 6 depending on appetites.
Nutrition Facts
Serving Size
287g
(10.1 oz)
Amount per Serving
Calories
624
53% of calories from fat
Trans Fat 0g
Sugars g
Vitamin A 19%
•
Vitamin C 46%