Beef Stuffed Shells for Two
Directions
There's so many recipes out there but most are designed to serve a large family normally with a minimum of 4 size large servings.
This recipe is sized for two servings. Perfect for a couple or a single person leaving just enough tasty leftovers for lunch the next day.
Heat a skillet over medium heat. Add the mince (ground beef), onion and garlic. Cook until the beef is browned and onions are softened and beginning to turn translucent. Drain any accumulated fat and cool.
Cook shells in salted boiling water according to package directions (about 15 minutes), drain and rinse with cool water.
In a bowl, mix the meat mixture with mozzarella cheese, bread crumbs, egg, parsley, oregano and black pepper. If you are using store-bought sauce there is likely no need for more than a pinch of salt since many store-bought sauces are packed with an ungodly amount of salt.
Line the bottom of a baking dish with about ¼ of the spaghetti sauce. Stuff the shells with the meat mixture and place in dish on top of sauce.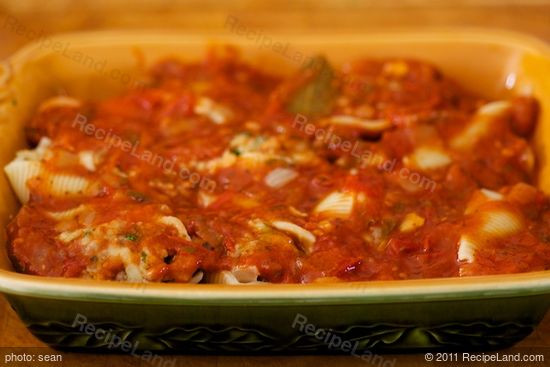 Pour remaining sauce over the stuffed shells and sprinkle with the grated Parmesan cheese. Cover with foil and bake at 375℉ (190℃) F for 20 to 25 minutes.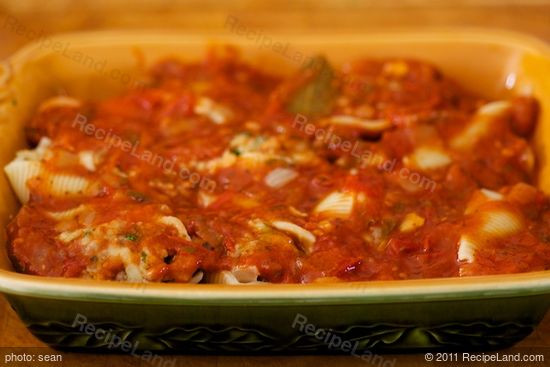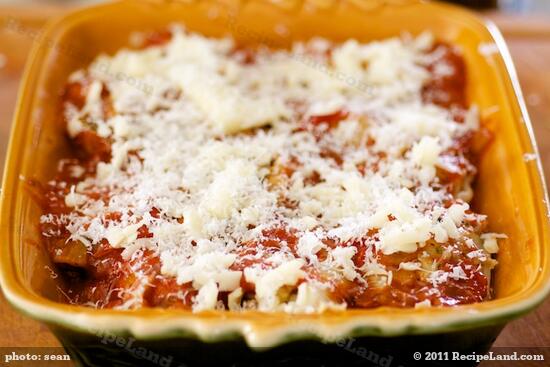 ---
---