Spätzle or Knöpfle (Soft German Egg Noodles)
Soft fresh German egg noodles. Spätzle, literally translasted means "little sparrows". This style of of noodle is also called Spätzli or Chnöpfli in Switzerland or Knöpfle or Hungarian Nokedli, Csipetke or Galuska. These type of noodles are commonly found side-dish from the cuisines of southern Germany and Austria, Switzerland, Hungary, Alsace, Moselle and South Tyrol.
Directions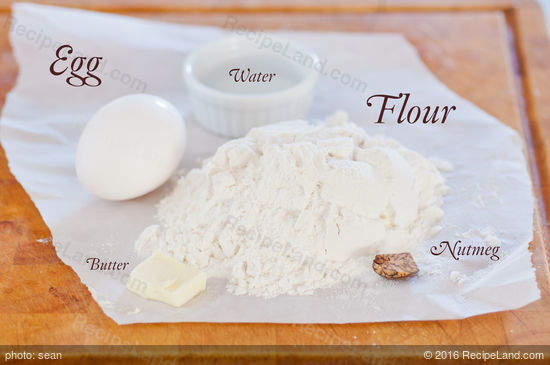 Sift flour, salt and nutmeg together in a bowl.
Pour eggs and ¼ cup water into middle of flour mixture, beat with a wooden spoon.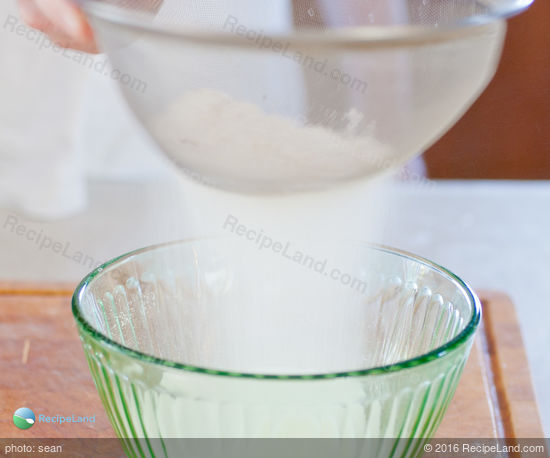 Add enough water to make the dough slightly sticky, yet keeping it elastic and stiff.
Using a spaetzle machine or a colander with medium holes, press the noodles into a large pot full of boiling salted water.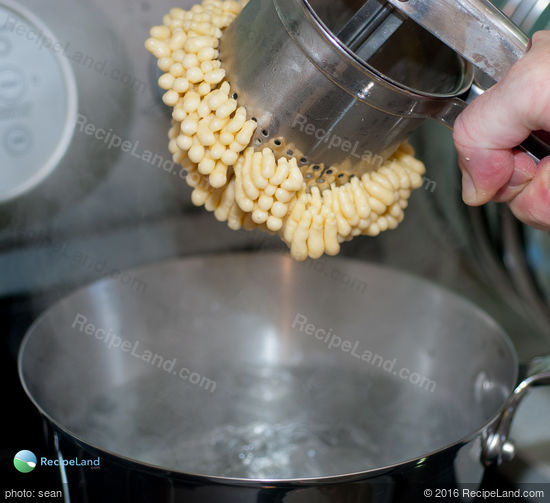 Cook noodles in the water about 5 minutes or until they rise to the surface.
Lift noodles out and drain on paper towels.
Brown noodles in melted butter (or bacon fat!) over low heat and serve.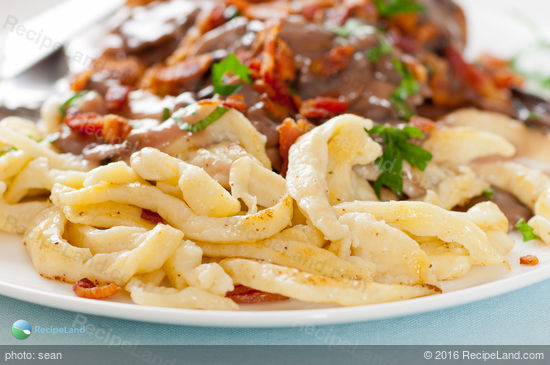 Nutrition Facts
Serving Size
189g
(6.7 oz)
Amount per Serving
Calories
514
31% of calories from fat
Trans Fat 0g
Total Carbohydrate
24
g
24%
Sugars g
Vitamin A 12%
•
Vitamin C 0%