Fish, Clams & Corn Chowder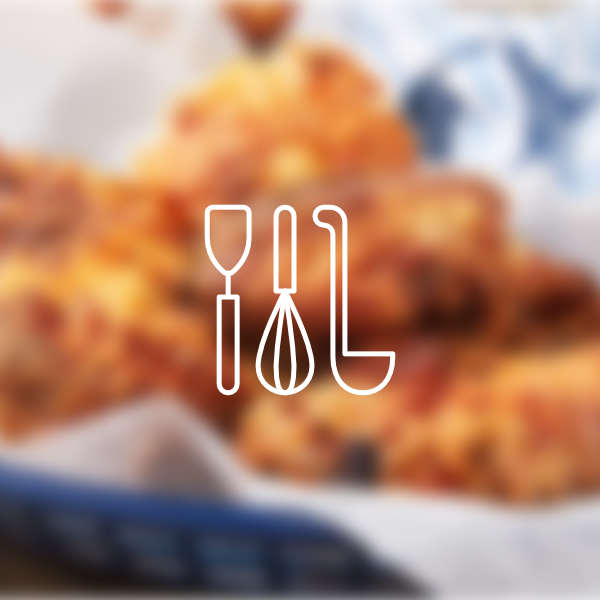 Ingredients
Amount
Measure
Ingredient
Features
4
each
potatoes
peeled, cut into 1/2 inch cubes, cut into 1/2 inch cubes
6
ounces
pork fat
cut into 1/2 inch cubes
2
tablespoons
butter, unsalted

4
each
garlic cloves
finely chopped
1
large
onions
coarsely chopped into 1/4 inch pieces
3
each
celery stalks
corsely chopped
2
cups
clam juice
fresh, canned or bottled
*
1
tablespoon
black pepper
fresh, ground
1
tablespoon
marjoram

*
1
tablespoon
thyme

*
1
tablespoon
sage

*
½
tablespoon
rosemary leaves
finely chopped
1
cup
white wine
dry
*
16
ounces
corn, canned, no salt
strained, or 1 cup fresh sweet corn
*
1
pound
fish
fresh, cut into 1inch square pieces
24
each
chowder clams
fresh, shelled, or 1 cup strained canned clams, chopped
*
2
cups
light cream (half&half)

Ingredients
Amount
Measure
Ingredient
Features
4
each
potatoes
peeled, cut into 1/2 inch cubes, cut into 1/2 inch cubes
173.4
ml/g
pork fat
cut into 1/2 inch cubes
30
ml
butter, unsalted

4
each
garlic cloves
finely chopped
1
large
onions
coarsely chopped into 1/4 inch pieces
3
each
celery stalks
corsely chopped
473
ml
clam juice
fresh, canned or bottled
*
15
ml
black pepper
fresh, ground
15
ml
marjoram

*
15
ml
thyme

*
15
ml
sage

*
7.5
ml
rosemary leaves
finely chopped
237
ml
white wine
dry
*
462.4
ml/g
corn, canned, no salt
strained, or 1 cup fresh sweet corn
*
453.6
g
fish
fresh, cut into 1inch square pieces
24
each
chowder clams
fresh, shelled, or 1 cup strained canned clams, chopped
*
473
ml
light cream (half&half)

Directions
Use an enamel pot that holds about one gallon, add 2 to 3 ears sweet corn to boiling water.
Cook until almost tender then cut corn off the cob.
Add the potatoes to the same water and boil them until half done, about 5 minutes, strain and set aside.
On a medium heat, brown the pork fat until it's nearly crisp, remove the fattiest bits.
Add the onion and when it's caramelized, add the garlic, celery and potatoes.
Let each brown a little before the next is put in.
Add the butter if needed.
On a low heat add 1 cup of clam juice, white wine, corn and all the spices.
Simmer a few minutes to reduce slightly.
Add the remaining clam juice, clams and fish, simmer another 5 minutes max.
Salt lightly if necessary with course salt.
Add light cream, when its starts to simmer its chow time!
---
---