Firecracker Salad
Rate/Review
Saved in 4 recipe boxes and 2 cookbooks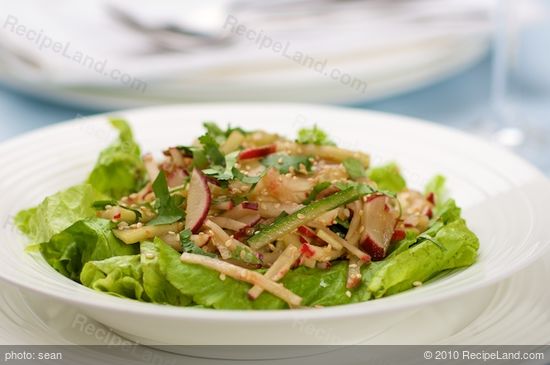 add your photo of this recipe!


Metric
Ingredients
* not incl. in nutrient facts
Directions
Mix first 5 ingredients, stirring until sugar dissolves.
Combine radishes, cucumber and 3 tablespoons dressing; cover and refrigerate 30 minutes, stirring occasionally.
Toss lettuce with cilantro in large bowl.
Pour radish mixture and remaining dressing over lettuce; toss lightly to combine.
First published: 1996-01-27 last updated: 2015-02-09