Cheesy Red & Yellow Tomato Pie
Directions
Preheat your oven to 375℉ (190℃).
Line a baking sheet with parchment paper. Sprinkle flour on a work surface.
Roll out pie dough to form a 10-inch circle and place on prepared baking sheet.
Overlap and alternate the different tomatoes, basil leaves and mozzarella slices in the center of the dough, leaving a 3-inch border.
Sprinkle with salt, pepper and red pepper flakes.
Fold the uncovered edges of the dough inward over the filling to create a pleated crust. Brush edges and top of pie with olive oil.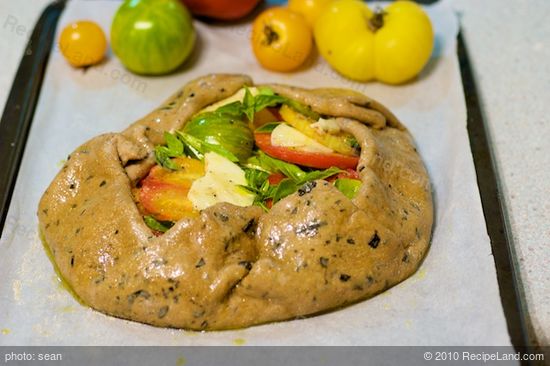 Put in the oven and bake for 35 minutes. Transfer onto a cutting board.
Sprinkle a few fresh basil leaves before serving if desired. Slice and serve warm.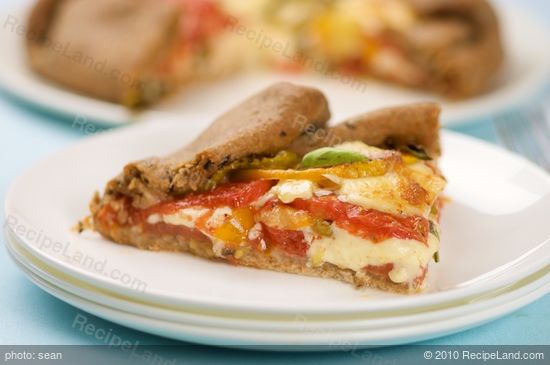 ---
---