Cheesy Farfalle with Asparagus, Mushrooms & Toasted Walnuts
Directions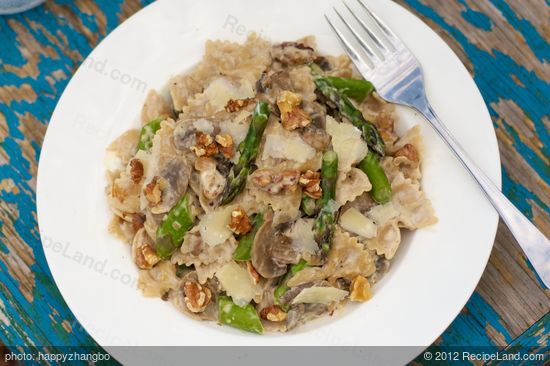 Bring a large pot of salted water to a boil.
Stir in the farfalle and cook until al dente, stirring occasionally, 11 to 13 minutes.
Drain, reserving 1 cup of pasta water.
Meanwhile, heat the oil or melt the butter in a heavy large skillet over medium heat.
Add the onions, stirring often, and cook for about 5 minutes, or until the onions are soft and browned.
Stir in the mushrooms and sauté until tender and most of the juices have evaporated, about 5 minutes more.
Stir in the asparagus and sauté until the asparagus is crisp-tender, 4 to 6 minutes.
Stir in the farfalle.
Stir in the mascarpone or cream cheese and nutmeg and toss until the cheese coats the pasta, adding the reserved cooking liquid ¼ cup at a time to moisten.
Stir in ½ cup of toasted walnuts. Season with salt and pepper to taste.
Mound the pasta in a large bowl.
Sprinkle with the parmesan and remaining ¼ cup of walnuts. Serve.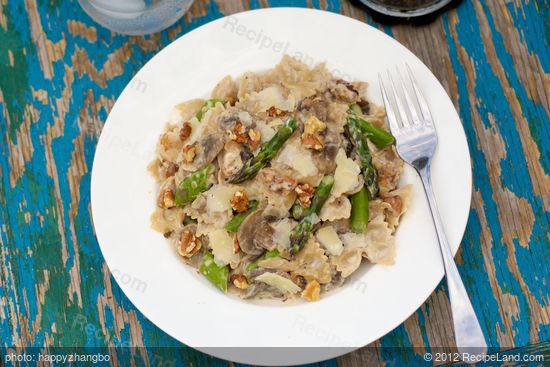 ---
---