Amazing Lemon Poppyseed Muffins with Lemon Glaze
Poppy seeds pop in this lemon poppyseed muffins with glaze recipe. Easy to make.
Directions
Preheat the oven to 400℉ (200℃) F and line the muffin tins with paper or silicon liner.
In a large mixing bowl, add both flours, sugar, baking powder, baking soda, ground ginger, cinnamon, poppy seeds, lemon zest, and salt. Mix until well combined.
In a medium sized bowl, add the eggs, milk, molasses, vanilla extract, lemon juice, canola oil, and butter. Whisk until well blended.
Pour the wet mixture into the flour mixture, and stir until just combined. Do not over stir.
Divide the batter among the muffin tins, and bake until golden and brown, about 15 minutes.
Remove from the tins and let cool. Serve warm or at room temperature.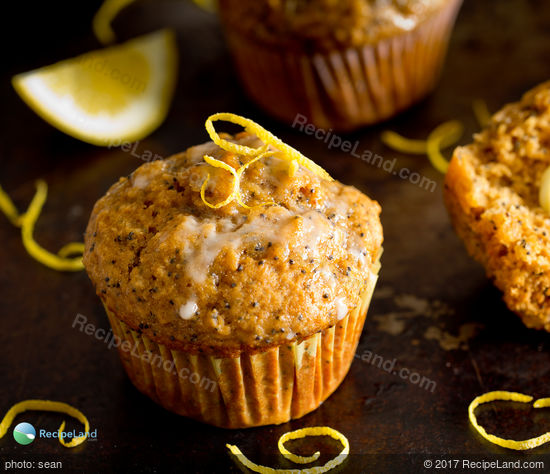 Storage
The muffins can be kept in an air-tight container up to 1 week in the fridge, or up to 1 month in the freezer.
Nutrition Facts
Serving Size
75g
(2.6 oz)
Amount per Serving
Calories
226
31% of calories from fat
Trans Fat 0g
Total Carbohydrate
12
g
12%
Sugars g
Vitamin A 3%
•
Vitamin C 1%