Stuffed Tomatoes with Goat Cheese, Olives & Fresh Oregano
Directions
Trim the tops of the tomatoes off, core and seed them. A grapefruit spoon can be very helpful in this regard.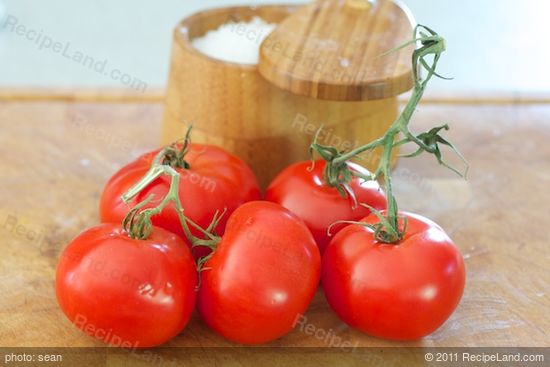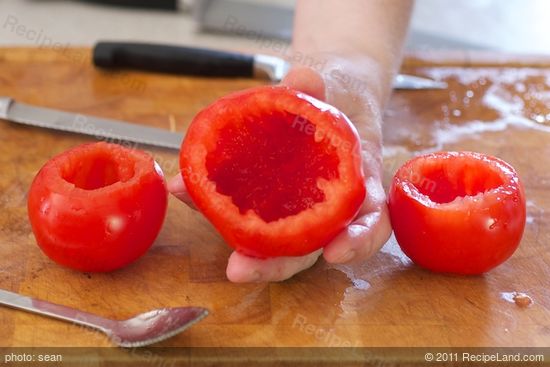 Sprinkle inside of the tomatoes with kosher salt and place them upside down on the several layers of paper towels to drain for 30 to 45 minutes to remove moisture.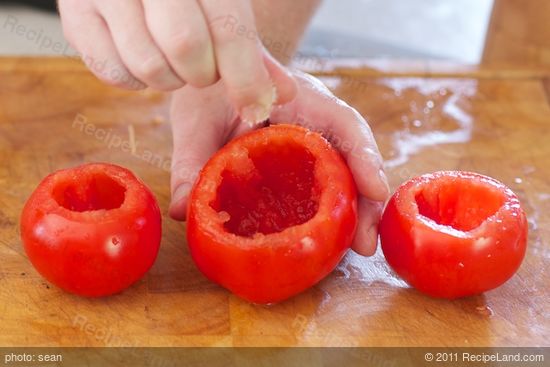 Meanwhile, add the bread crumbs with 1 tablespoon olive oil, goat cheese, parsley leaves, oregano leaves, black olives, garlic, and black pepper to taste in a small bowl, mix until well combined, and set aside.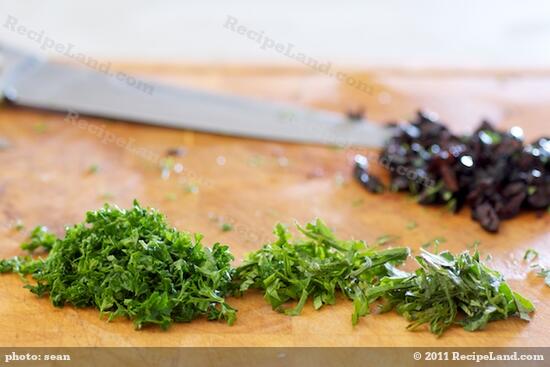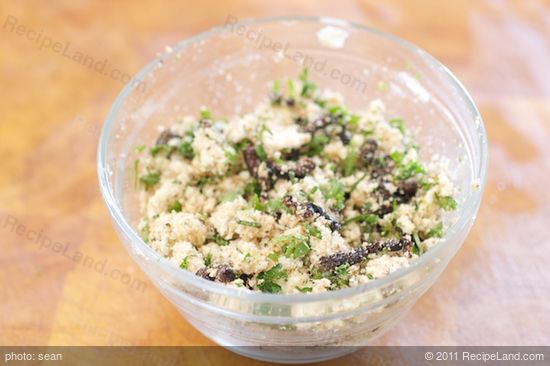 Preheat the oven to 375℉ (190℃) degrees after arranging the rack just above the middle.
Use rolled up paper towels to pat inside of each tomato dry. Add the stuffing into the tomatoes (about 4 tablespoons for each tomato), slightly mounded but compact.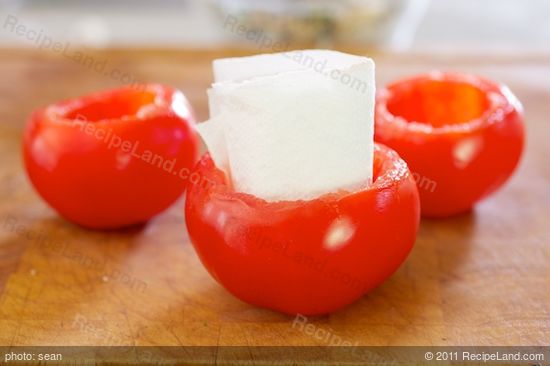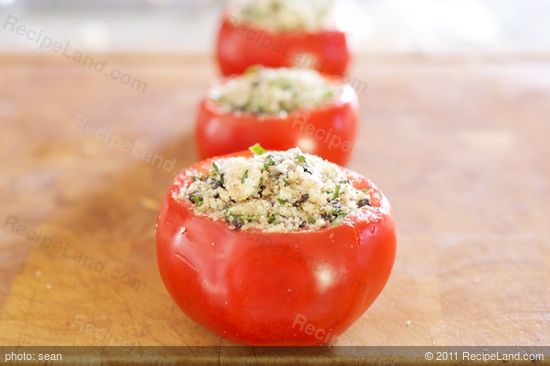 Place the stuffed tomatoes on to a baking sheet that was lightly greased with a bit of oil under each tomato.
Drizzle with the remaining olive oil. Using a good quality will make a difference.
Bake in the preheated oven for 18 to 22 minutes, until the tops are just golden, brown and crisp and the tomatoes are tender.
Cool for a few minutes and serve warm.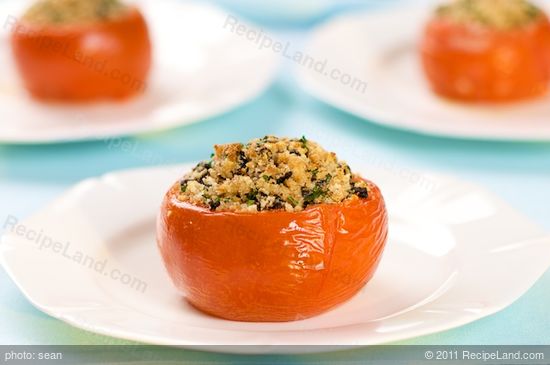 ---
---