Pesto & Cream Cheese Stuffed Chicken Breasts
Directions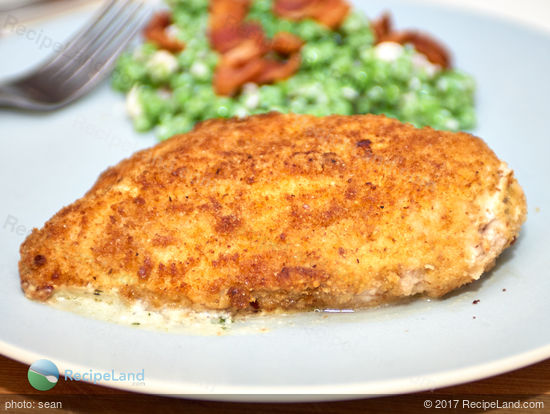 Coat a rimmed baking sheet with non-stick cooking spray and preheat the oven to 400℉ (200℃).
In a small bowl, combine the pesto, cream cheese and a few grinding of black pepper. Mix thoroughly with a spoon.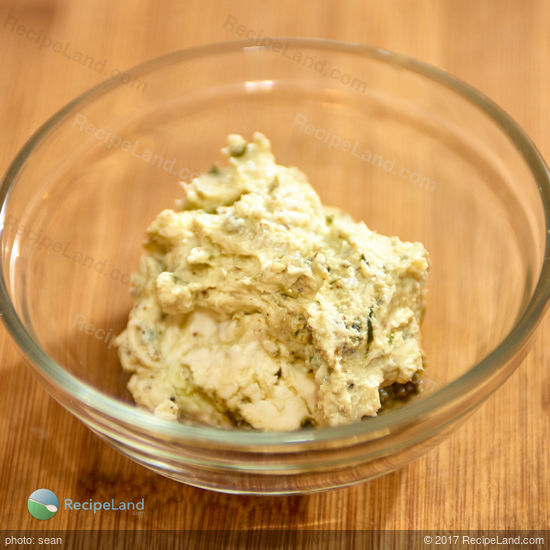 In the larger end of the chicken breast; use a small thin sharp knife to cut a slit. Carefully cut/tease (leaving the entry slit as small as possible) a pocket into the chicken breast being careful not to cut all the way through. Making the pocket this way instead of cutting horizontally helps to keep the filling from leaking out of the breast when cooking.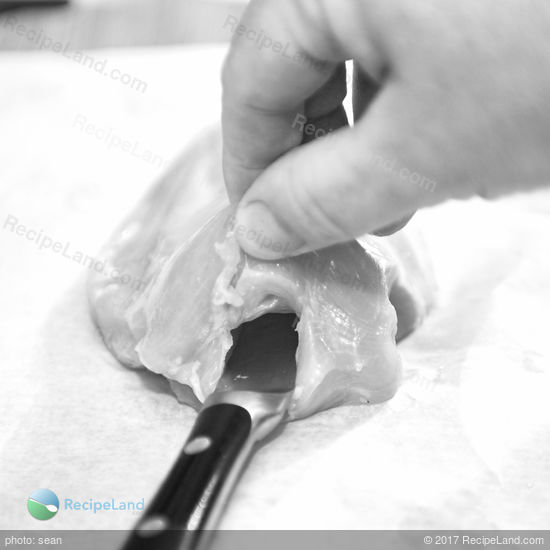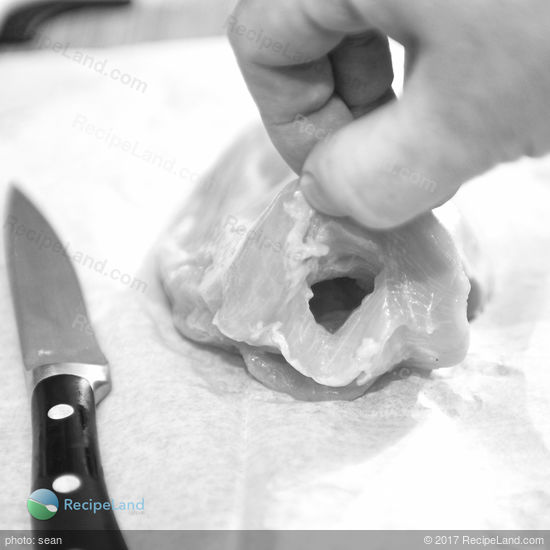 Using a small spoon stuff ¼ of the pesto and cream cheese filling into each of the chicken breasts. Press together the cut to seal and secure with a toothpick if needed. (A bit of salt on the cut with help to glue it together.
Dry and season the breasts with salt and pepper if desired.
Beat the egg white with a fork on a small plate and place the breadcrumbs onto another plate. Dip each chicken breast into the egg white and then into the breadcrumbs, pressing to help adhere the breadcrumbs to the chicken breast.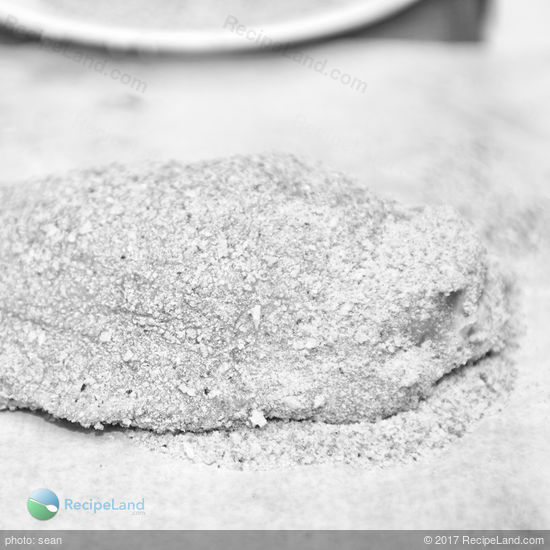 Heat the olive oil in a large non-stick skillet over medium-high heat. Make sure the pan is hot before proceeding.
Brown the chicken breast on one side (the nicest looking side), about 3 to 4 minutes. Place the chicken breasts on the prepared baking sheet, browned side up.
Bake until the chicken is cooked through. The center should reach 170 degrees F when checked with an instant-read thermometer, about 15 to 20 minutes.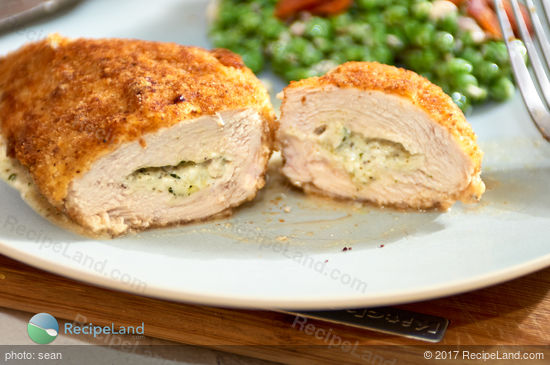 Allow to rest for 5 minutes and serve. The filling will be hot.
---
---