Orange Lemon Marmalade
When you taste homemade marmalade once, you will never want any store-bought. Made marmalade today, and it was absolutely delicious; tasted fresh, slightly bitter and not super sweet, just the right balance of the fruits and sugar.
Directions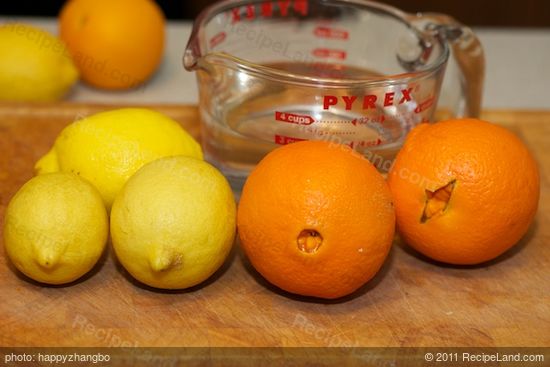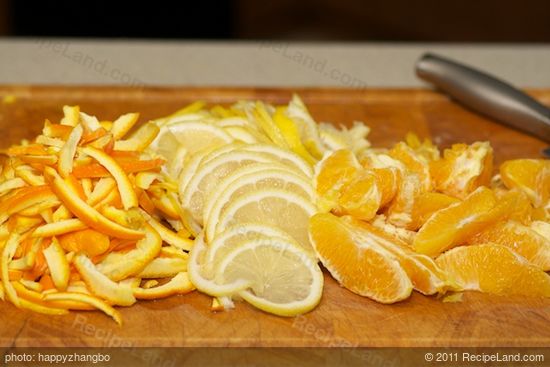 Add water to fruit and simmer 5 minutes.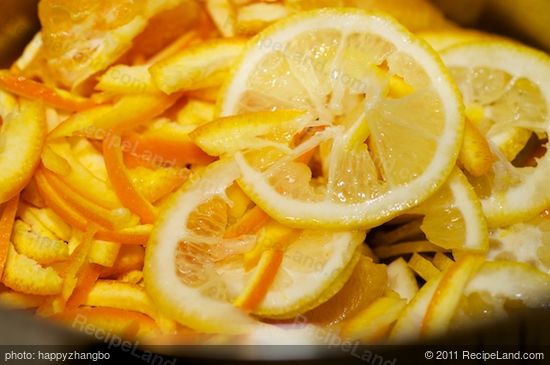 Cover and let stand 12 to 18 hours in a cool place.
Cook rapidly until peel is tender, about 45 minutes. Measure fruit and liquid.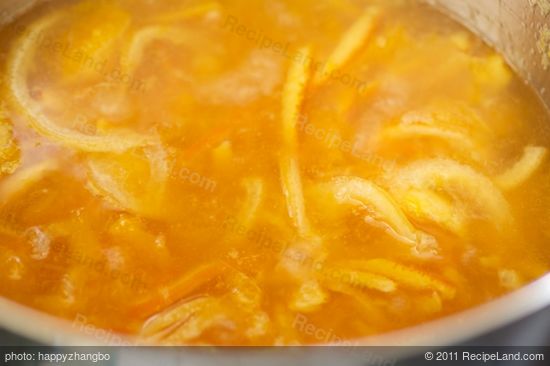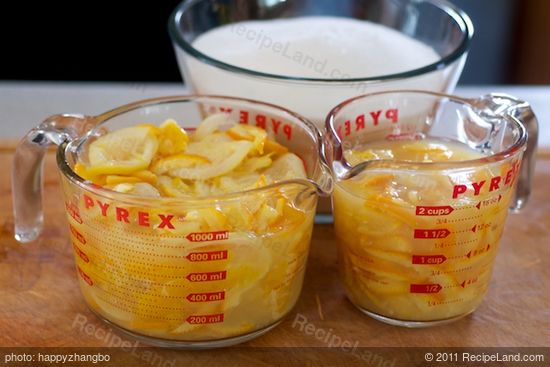 Add 1 cup sugar for each cup of fruit mixture. Bring slowly to boiling, stirring until sugar dissolves. Cook rapidly to jellying point, about 15 minutes.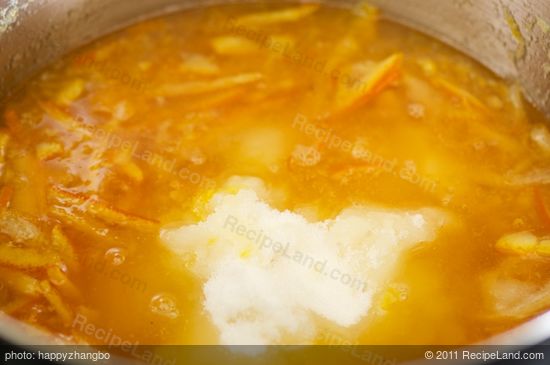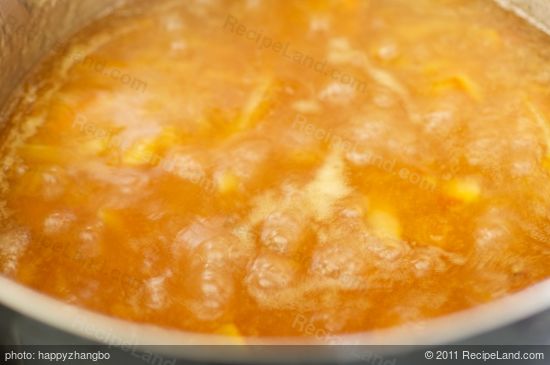 As mixture thickens, stir frequently to prevent sticking. Pour hot, into hot jars, leaving ¼ inch head space. Adjust caps.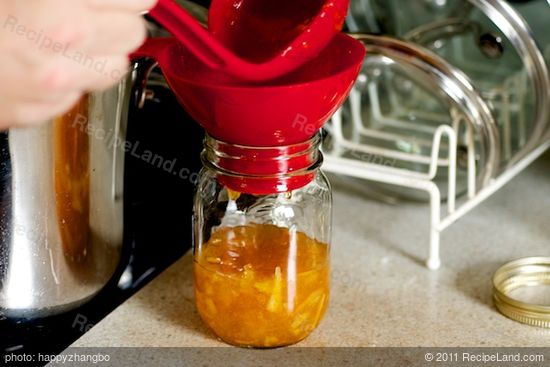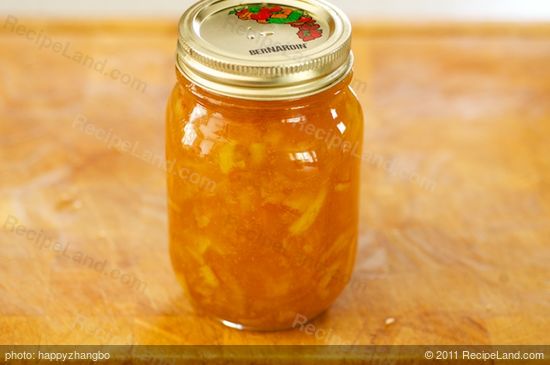 Process 10 minutes in boiling water bath.
Makes 6½ pints.
Nutrition Facts
Serving Size
20g
(0.7 oz)
Amount per Serving
Calories
46
0% of calories from fat
Trans Fat 0g
Sugars g
Vitamin A 0%
•
Vitamin C 7%