Kumquat Cake
Rate/Review
Saved in 4 recipe boxes and 1 cookbook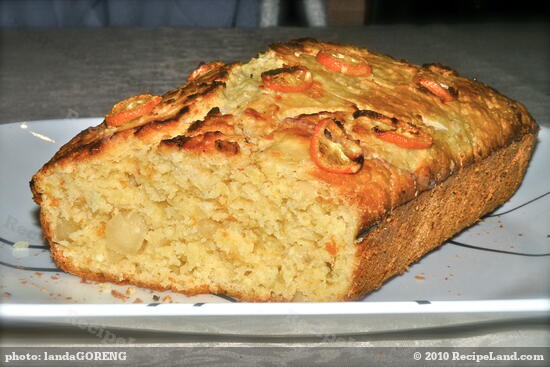 add your photo of this recipe!


A moist cake, that has the kumquat hint. it wasn't sour, but if you want that taste, then add more kumquat. :)
Metric
Ingredients
* not incl. in nutrient facts
Directions
Combine the milk, egg and oil.
In a separate bowl, mix dry ingredients together, apart from the nuts.
Combine the mixed ingredients together.
Fold in the kumquat purée and nuts.
Bake for 45 minutes on 180 degrees celsius.
Wait for it to cool, then slice and serve.
If you want the extra tinge, squeeze a little bit of kumquat juice on the cake slice :]
First published: 2010-06-07 last updated: 2015-02-09