Mexican Fruit Cake
Directions
To make cake:
Preheat oven to 350℉ (180℃).
Well grease and flour 9 by 13-inch baking pan. Set aside.
In a large bowl, add flour, sugar and baking soda, and mix well.
Add remaining ingredients and stir with a wooden spatula until well combined.
Pour batter into prepared pan and bake for about 35 to 40 minutes until golden and brown on top.
Let cool in pan for a while. Frost when it's warm.
To make frosting:
In large bowl with electric mixer, beat all frosting ingredients on high until smooth and creamy, 3 to 5 minutes.
Frost cake while warm.
Sprinkle toasted walnuts on top of the frosting.
Allow cake to cool completely and icing sets, about 2 hours.
Slice and serve.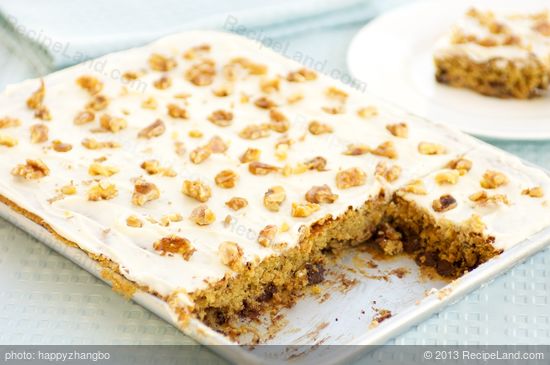 ---
---