Hot Cakes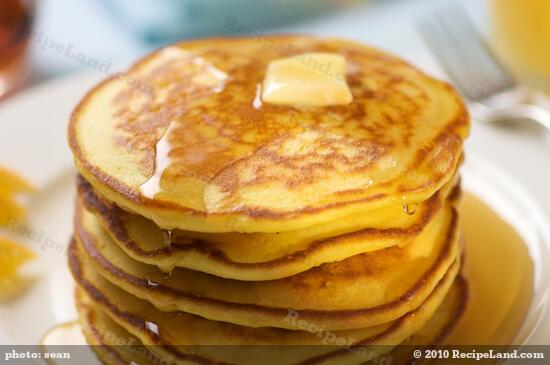 So quick and easy to make, these pancakes came out fluffy and moist, and serve them with some pure maple syrup, a cup of orange juice or a cup of coffee to get a great day started!
Metric
Ingredients
* not incl. in nutrient facts
Directions
Mix all the ingredients in the order given.
Heat a frying pan or grill to medium low temperature.
Place a teaspoon of cooking oil or a non stick spray into pan.
Butter also works.
Use a tablespoon to drop batter into pan.
Cook batter until bubbles form on the top of the pancake and then turn over and cook until done.
Repeat process until all have been made.
First published: 1996-01-27 last updated: 2015-06-17