Grilled Pork Tenderloin and Onion Marmalade Sandwich
Use your leftover grilled pork tenderloin and onion marmalade to make this delicious and filling sandwich within no time.
Directions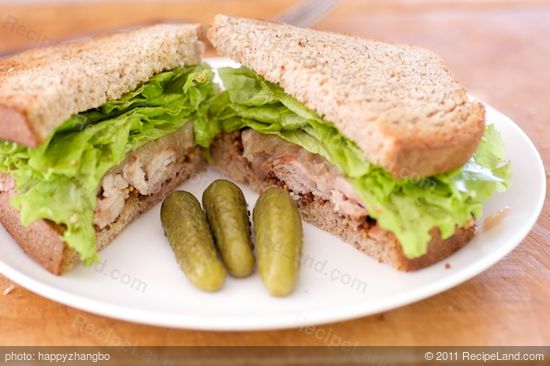 Toast the bread slices in a toaster oven. Spread the whole grain mustard evenly on one slice of the bread.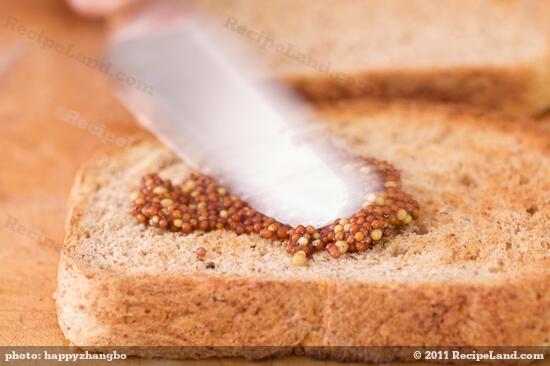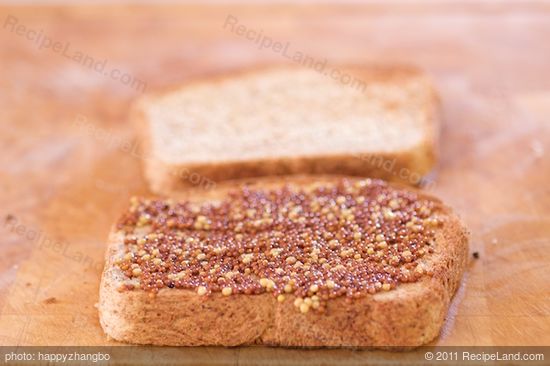 Place the leftover grilled pork tenderloin as needed over the mustard. Spread some onion marmalade as needed over the pork.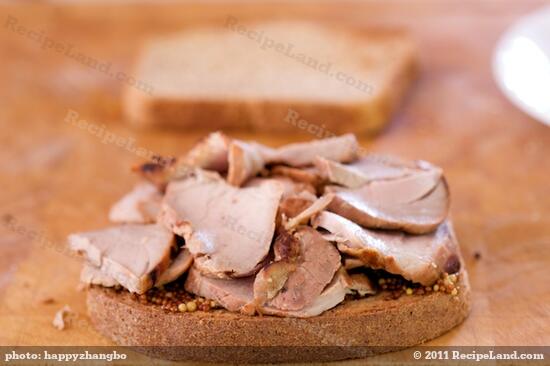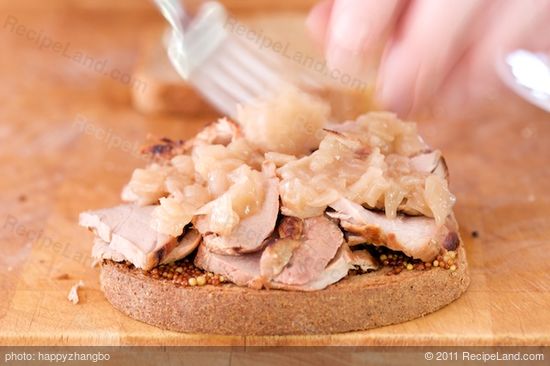 Put a few lettuce leaves. Top with the other slice of bread.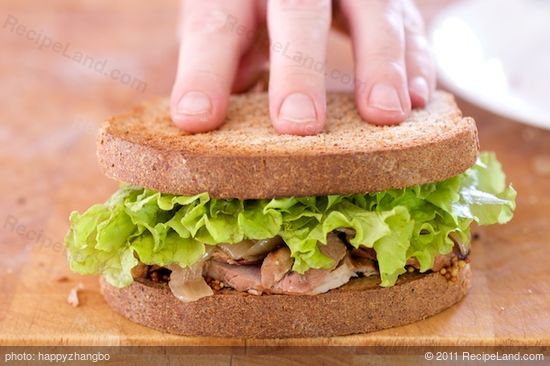 Press the sandwich with your palm slightly. Cut into the half, serve with some pickles if needed and enjoy!