Chocolate Walnut and Flaxseed Bundt Cake
This delicious chocolate bundt cake contains ground flax seeds, chopped walnuts, buttermilk and bittersweet chocolate, not only tasty but also full of goodness.
Directions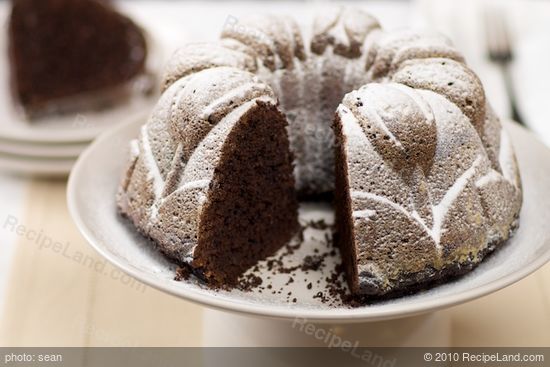 Preheat oven to 350℉ (180℃) F.
Coat a 12-cup Bundt pan with cooking spray and dust with flour.
Spread chopped walnuts in a small baking pan and bake until golden and fragrant, 6 minutes. Transfer to a plate to cool.
Mix well flour, granulated sugar, cocoa powder, ground flaxseeds, baking powder, baking soda and salt in a large mixing bowl.
Add buttermilk, brown sugar, eggs, oil and vanilla, beat with an electric mixer on medium speed until smooth.
Mix well hot water and prune purée in a measuring cup, add to the batter and mix until incorporated.
Fold in chocolate and the toasted nuts with a rubber spatula. Spread evenly the batter into the prepared pan.
Bake the cake until the top springs back when touched lightly and when a wood stick inserted in the center, it comes out clean, 45 to 55 minutes or more.
Cool in the pan on a wire rack for 10 minutes. Turn out onto the rack to cool completely. Dust with confectioners' sugar before serving.
Nutrition Facts
Serving Size
69g
(2.4 oz)
Amount per Serving
Calories
171
38% of calories from fat
Trans Fat 0g
Sugars g
Vitamin A 1%
•
Vitamin C 0%