Canadian Flag Garlic Cheese Spread (Canada Day)
Directions
In a small pot, heat the milk until steaming.
Finely chop the garlic, add the minced garlic into the steaming milk, cover and poach for ten minutes.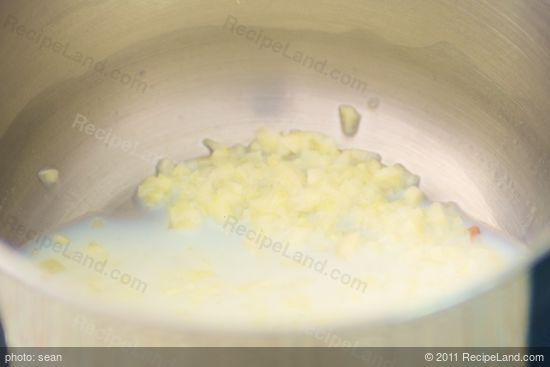 Remove the lid, continue poaching until the milk has been almost completely evaporated. Remove from the heat, and let cool. Then mix together with the cream cheese and goat cheese until well combined. Refrigerate until firm.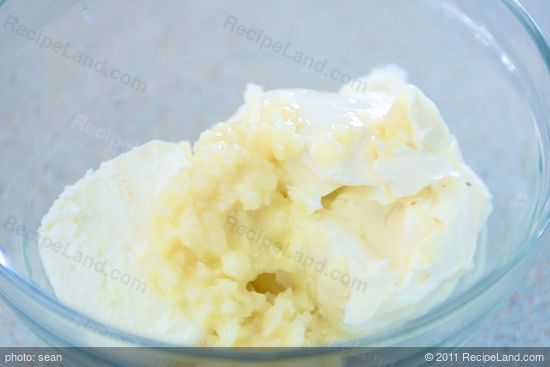 Meanwhile line a cutting board with wax paper. Line out the roasted bell pepper using a maple leaf cookie cutter or sharp knife by hand. Shape or cut a maple leaf. Cut two rectangular strips and set aside.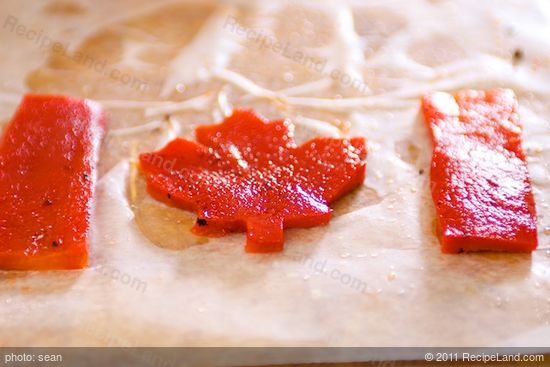 Shape the chilled garlic cheese into a rectangular, place cut out red bell pepper onto cheese block to resemble a Canadian flag. Refrigerate until ready to use.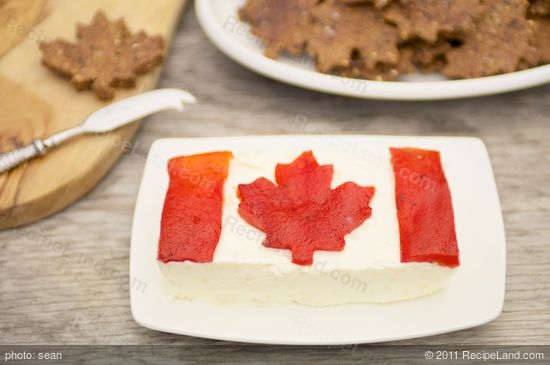 ---
---