Roasted Garlicky Basil & Lemon Zest Chicken
Directions
Preheat oven to 220°C (425°F).
Add the basil, lemon zest, garlic and oil in a large bowl and stir to combine.
Add the chicken breasts and zucchini in the large bowl, and mix until well coated.
Arrange the well coated chicken breasts and zucchini slices on a baking sheet..
Roast for about 10 minutes.
Put the tomatoes on the baking sheet and roast for another 5 minutes or until the chicken is completely coked.
Place extra basil leaves on top and serve with lemon wedges.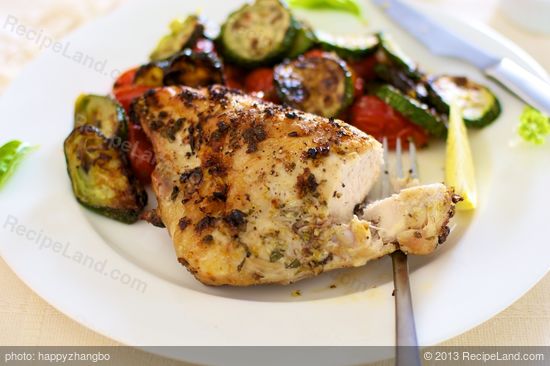 ---
---