Grilled Summer Vegetable Pizza with Basil Pesto and Feta
Grilled pizza is absolutely flavorful, grilling develops the smokey flavor, and crispy texture on both the vegetables and the crust. This easy grilled pizza is spread with basil pesto as the base, topped with grilled fresh summer vegetables and feta cheese, yum, yum!
Ingredients
½
pint

cherry tomatoes


halved, or 5 to 6 small vine-ripe tomatoes, sliced

*

1

red onion


cut into big and grill-able chunks

1

yellow summer squash


thickly sliced, 1/2-inch, grill-able size

1

green bell peppers


cut into big chunks, grill-able size

1

sweet red bell peppers


cut into big chunks, grill-able size

2
large

mushrooms, portabello


or 3 to 5 medium to small sized, cut into 1/2-inch slices, grill-able size

*

1

eggplant


cut into thick slices, 1/2-inch, grill-able size

*

4
tablespoons

olive oil




salt and black pepper


to taste

*

1
100% Whole Wheat Pizza Dough
¾
cup

basil pesto


basil, homemade or store-bought, or more as needed

*

1
cup

feta cheese


crumbled, or any other your favorite melting cheese
Directions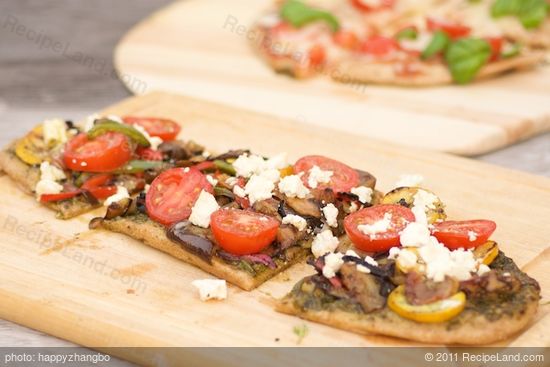 Preheat the grill.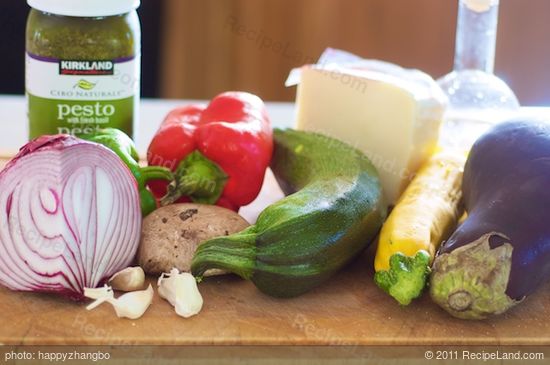 Toss all the grill-able sized vegetables with the olive oil, salt, and black pepper to taste in a large mixing bowl.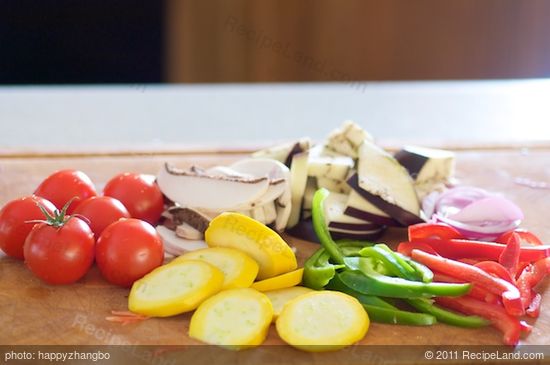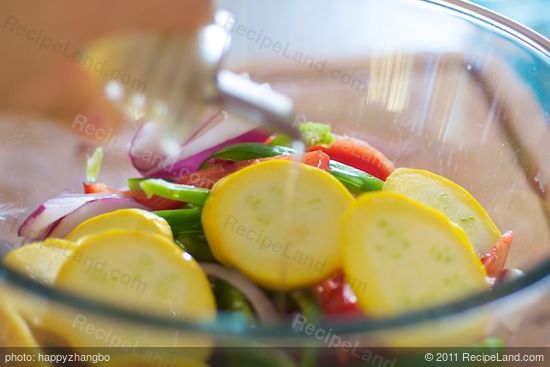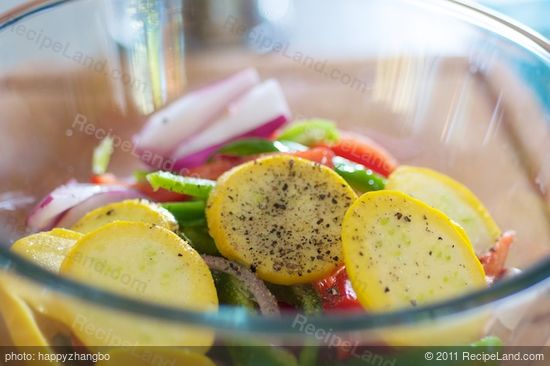 Place the big vegetable chunks, pieces or slices on the griller directly. Grill until well marked and tender, 3 to 5 minutes per side. Allow cooling enough to handle, slice the bell peppers into strips and separate the onions into rings.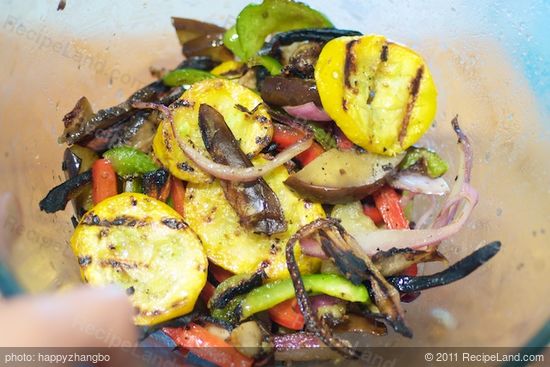 Prepare the pizza dough according to the 100% whole wheat pizza recipe if using, or you can use store-bought dough.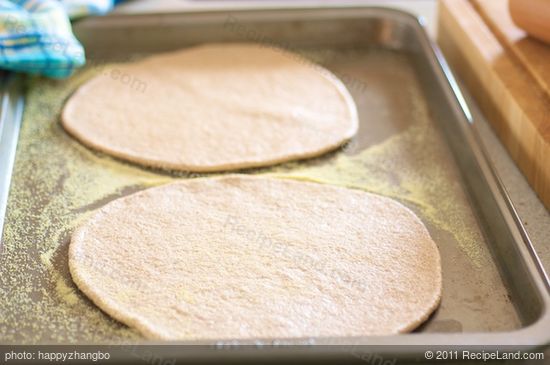 Place the pizza dough on the grill. Cover and grill until the bottom is well marked and nicely browned, 3 to 5 minutes or more, after the first 3 to 4 minutes, check the bottom, if they are not quite browned and marked, keep grilling for a few more minutes.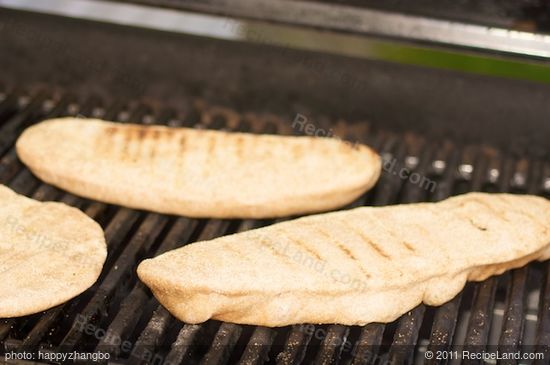 Using tongs transfer the crust to a baking sheet. Close the lid. Flip the crust, so now grilled-side is facing you.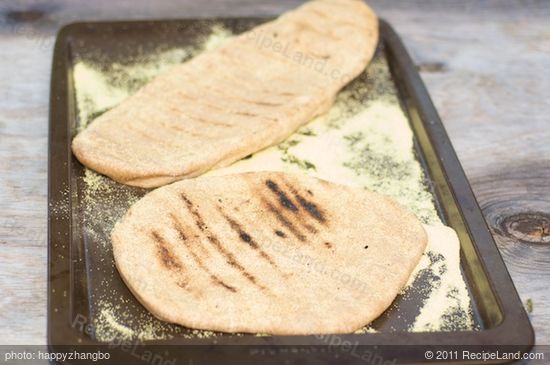 Spoon the basil pesto onto the surface and spread it evenly. Arrange the grilled vegetables and tomato randomly over the pesto. Sprinkle the feta cheese evenly on top. Switch the grill to indirect heat.
Return the pizza onto the grill, cover, until the bottom is well browned and the cheese is melted about 8 minutes. Remove from the grill. Slice and serve.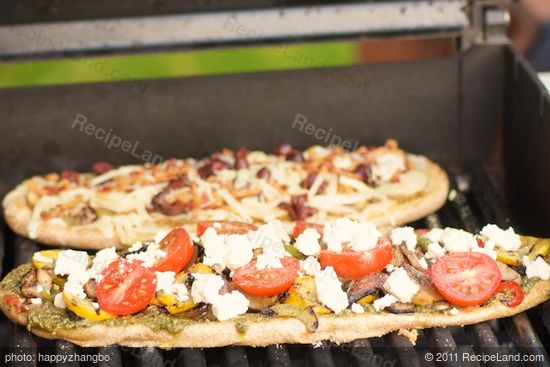 Nutrition Facts
Serving Size
161g
(5.7 oz)
Amount per Serving
Calories
174
73% of calories from fat
Trans Fat 0g
Sugars g
Vitamin A 17%
•
Vitamin C 82%