Chinese Braised Mushrooms and Tofu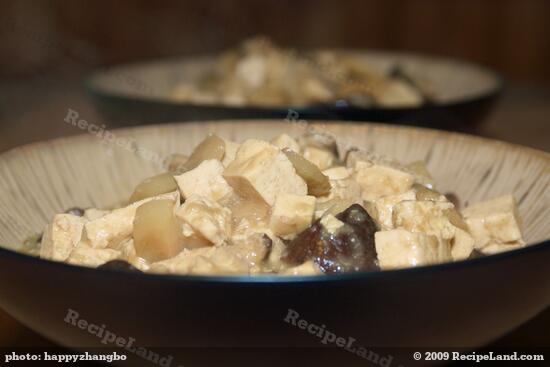 This is a very popular Chinese recipe. In the traditional way, always use lots of chili sauce and scallions. There are some differences in this recipe, we add mushrooms to give the meaty texture, add water chestnuts to add some nice crunch. Delicious and refreshing.
Metric
Directions
Heat oil in a large saucepan over medium heat.
Add garlic and ginger and cook, stirring, until fragrant, about 30 seconds.
Add mushrooms and chile-garlic sauce and cook, stirring occasionally, until most of the mushroom liquid has evaporated, 4 to 6 minutes.
Add broth, sherry, soy sauce, brown sugar, tofu and water chestnuts and bring to a simmer.
Cook, stirring occasionally and adjusting the heat as necessary to maintain a simmer, for 10 minutes to blend flavors.
Combine water and cornstarch in a small bowl.
Stir the mixture into the saucepan and simmer until the sauce is thickened, about 2 minutes.