Candy Cane Cheesecake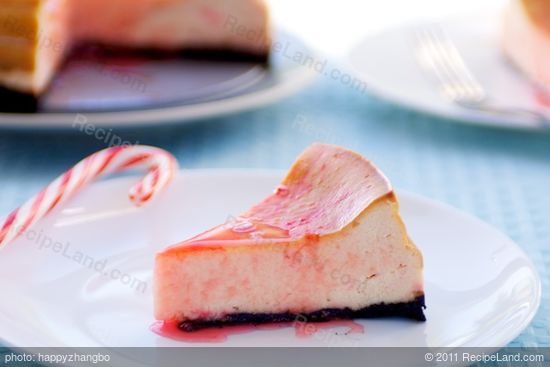 Cheesecake is always something that makes people wow. It's creamy, smooth and well satisfies the craving. Make this candy cane cheesecake for Christmas dessert, it will lighten up the whole meal and end the dinner with great satisfaction.
Metric
Directions
Preheat oven to 325℉ (160℃).
Combine first 3 ingredients and press into a 9-inch springform pan.
Blend sour cream, sugar, eggs, flour and both extracts until smooth.
Add cream cheese, and blend until very smooth, 5 to 8 minutes under medium-high speed.
Stir in crushed candy.
Pour into crust and bake on lowest rack of oven for 50 to 60 minutes or until firm.
Allow to cool (top may crack) and refrigerate overnight.
Remove from pan and serve.
Top with sweetened whip cream and garnish with candy cane if desired.