Tomato, Feta & Pesto Phyllo Tart
Directions
Preheat oven to 400℉ (200℃) F.
Line a 17½-by-17½-inch baking sheet with parchment paper or foil or brushed with olive oil.
Lay one large sheet of phyllo on the prepared pan. (If using the smaller size, slightly overlap two sheets on the pan to form a rectangle.) Keep the remaining phyllo covered with a damp kitchen towel.
Lightly brush the oil over the phyllo sheet with a pastry brush.
Sprinkle with a little bit breadcrumbs. Repeat this step, layering the remaining phyllo on top. Brush the final sheet with oil.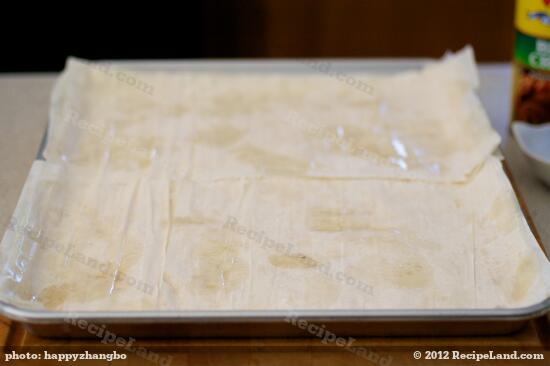 Carefully roll about 1-inch of each side toward the center to form the outer rim of the tart.
Using the same brush, brush basil pesto evenly on the surface of the tart.
Sprinkle about half of the crumbled feta cheese over the pesto layer.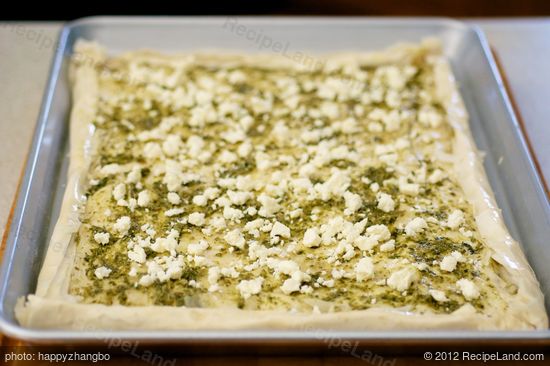 Place tomato slices, alternating colors, over the pesto layer; season with salt and pepper.
Sprinkle the remaining cheese over the top.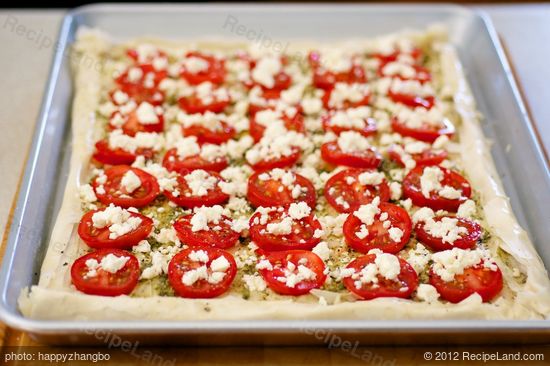 Bake the tart until the crust turns brown and crispy, 30 to 35 minutes.
Let cool in the pan on a wire rack for 5 minutes.
To serve, lift the parchment paper and slide the tart onto a cutting board or large platter.
Scatter basil leaves on top.
Serve warm or at room temperature.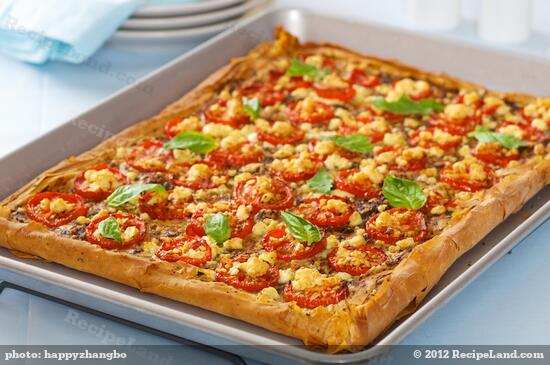 ---
---