Spinach, Mozzarella and Pine Nuts Stuffed Pork Chops
These deliciously stuffed pork chops are juicy and moist, serve with mashed potatoes or a refreshing veggie salad.
Directions
Place the bread and the pine nuts in a food processor, process until finely ground. Set aside.
Preheat the oven to 450℉ (230℃).
Heat 1½ teaspoons of olive oil in a nonstick skillet over medium-high heat until hot. Add the garlic, stirring constantly, and cook for about 40 seconds until very fragrant. Stir in the spinach, and cook for about 2 minutes or until the spinach leaves are all wilted.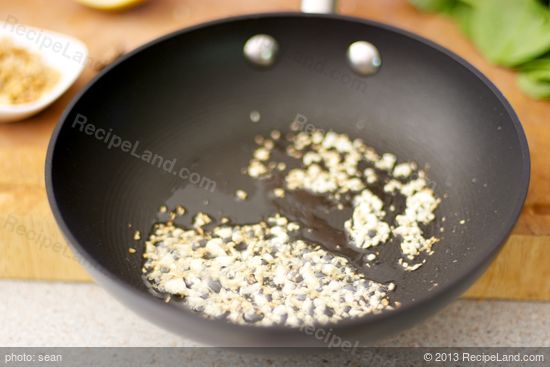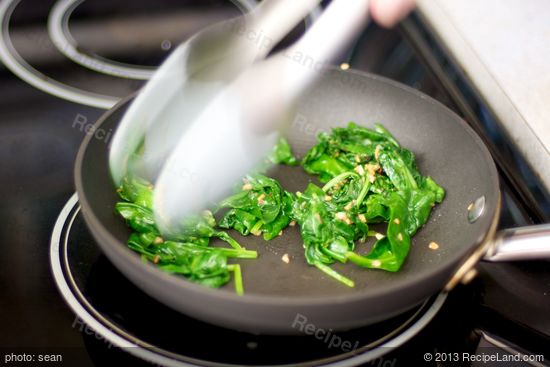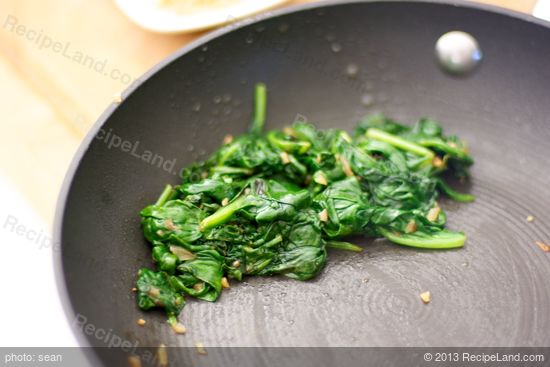 Transfer the spinach into a colander, and gently squeeze the excess water out of the spinach.
In a medium bowl, add the mozzarella cheese, parmesan cheese, finely ground bread and pine nuts, lemon juice and the cooked spinach. Mix until well combined.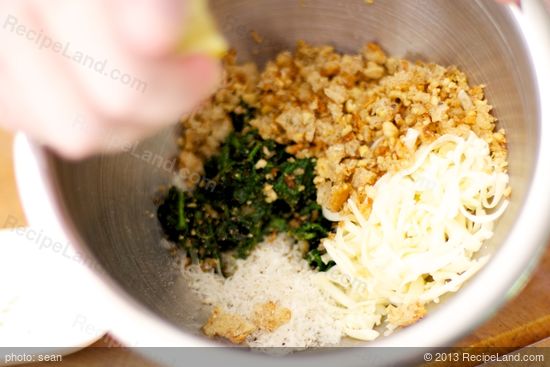 Season the pork chops with salt and black pepper on both sides. Use a paring knife to cut 1-inch slit into the side of each pork chop. Wiggle the knife in the pork chop to make a pocket.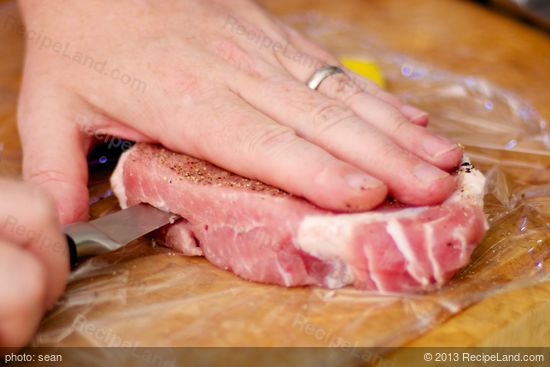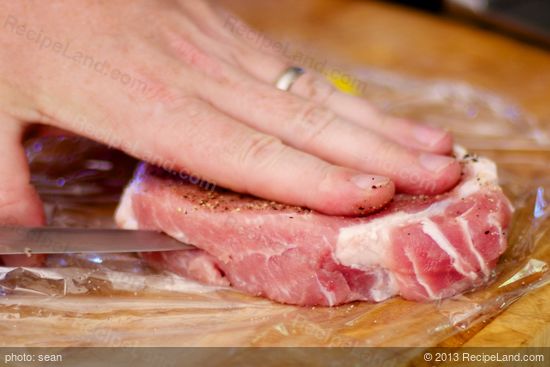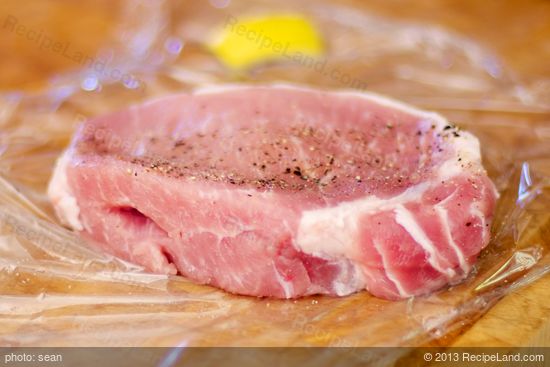 Divide the stuffing to two equal portions, stuff the pork chops with the stuffings. Arrange one lemon wedge into each pocket to ensure the filling to be sealed in.
Heat 1 teaspoon olive oil in the nonstick skillet over medium high heat until hot.
Place the pork chops into the skillet, and cook without disturbing until browned, 3 to 4 minutes. Flip over the pork chops and continue browning the second sides, 2 to 3 minutes.
Place the pork chops on a lightly sprayed baking sheet, and bake in the preheated oven for about 18 minutes or until the centre of the stuffing reaches 135 degrees F. Turn the pork chops over half way through the cooking.
Remove from the oven, and let rest for about 10 minutes before serving.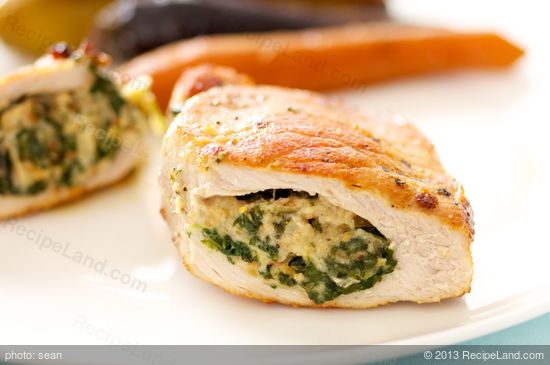 Nutrition Facts
Serving Size
66g
(2.3 oz)
Amount per Serving
Calories
226
73% of calories from fat
Trans Fat 0g
Sugars g
Vitamin A 12%
•
Vitamin C 16%