Peameal Bacon - Canadian Pickled Pork Bacon - Back bacon
This is an easy to make version of real homemade Canadian Bacon. Also known as peameal bacon in Canada. Works wonderfully for peameal on a bun.
Directions
In a suitably sized pot:
Add the water, cider vinegar, salt, sugar, mustard seed, hot sauce, celery seed, bay leaf and black peppercorn and bring to the boil over high heat.
Reduce heat and simmer for a few minutes.
Remove from heat and add the ice to cool.
In a large zipper bag, place the pork loin, cooled pickling liquid and remove as much air as possible before sealing.
Even better seal in a vacuum bag.
Refrigerate for at least 4 days and up to two weeks.
Pat dry and roll in cornmeal if you desire a truly authentic Canadian peameal bacon experience.
To keep longer, remove from from the brine after about 1 week and freeze until ready to use.
Note:
In Canada this is called "peameal bacon", with the peameal coming from dried yellow peas that originally were ground into meal and packed around the meat to preserve it.
Today the "peameal" has been replaced by cornmeal. Canadian Bacon is un-cooked, and un-smoked.
Due to the brining, the results will be a juicy and succulent with a sweet, nutty and slightly salty flavor.
Typically serving would be slices, that need a quick sear in a skillet or grill for the classic Canadian roadside treat "Peameal on a Bun".
This is not to be confused with what is sold in the US as "Canadian Bacon".
"Canadian Bacon" sold in grocers in the US isn't REAL Canadian bacon. Americanized Canadian Bacon is usually shaped round, processed, smoked and sometimes pre-sliced ready to eat meat product that is similar to ham.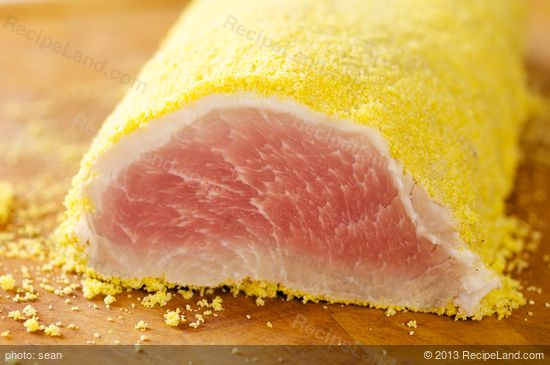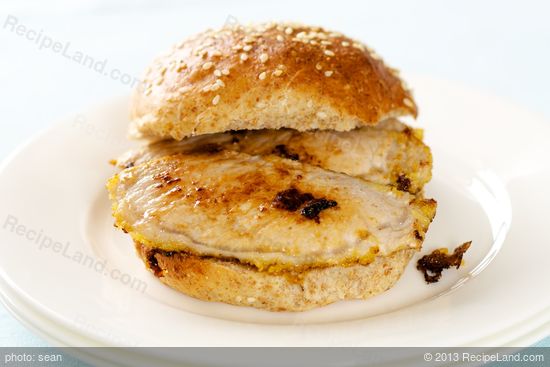 Nutrition Facts
Serving Size
223g
(7.9 oz)
Amount per Serving
Calories
333
51% of calories from fat
Trans Fat 0g
Sugars g
Vitamin A 0%
•
Vitamin C 3%