French Fried Onions - Oven Baked
How to make french fried onions from scratch. Homemade french fried onions are healthier and infinitely tastier than those found in the grocery store.
Directions
How to make french fried onion rings?
Preheat your oven to 475℉ (246℃) F.
Slice and separate the onions into rings.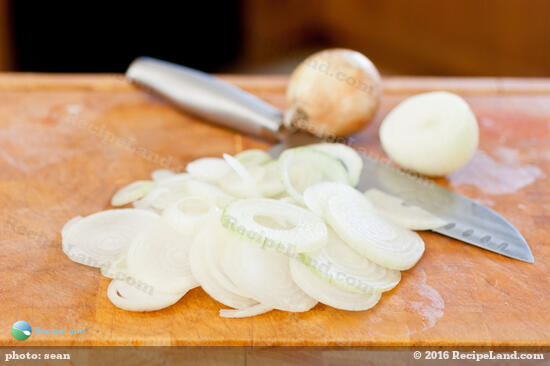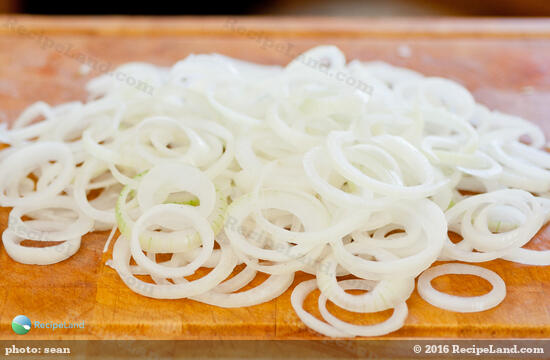 Add the onion slices into a large mixing and top with the flour, panko bread crumbs, and salt. Toss using your hands to evenly coat the sliced onions.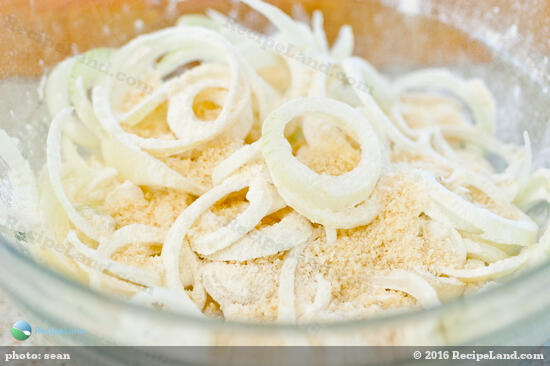 flour and panko bread crumbs ready for tossing.">
Generously spray a baking sheet with non-stick cooking spray then evenly arrange the onions.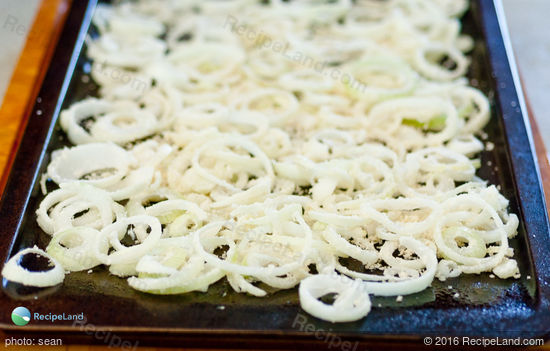 Place the baking sheet onto the middle rack of the oven and bake until golden brown, stirring periodically, at least three times, during cooking, for about 25 to 30 minutes in total.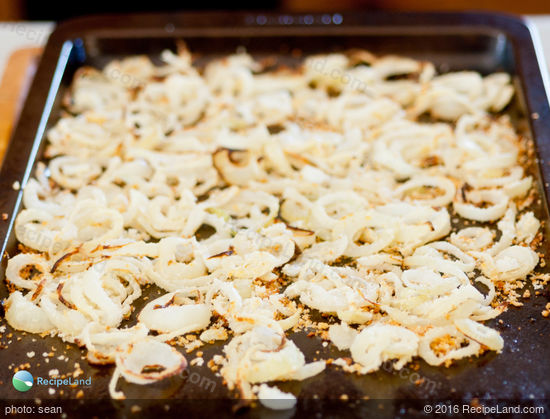 Remove from the oven, set aside until ready to use in any recipe that calls for french fried onions.
How to use french fried onions?
In your favourite recipe of course!
Amazingly Delicious Green Bean Casserole
Original Durkee Green Bean Casserole
Notes
These homemade french fried onions beat out the durkee french fried onions that you find in the grocery store. They're packed with flavor and no where near as greasy.
Are french fried onions bad for you?
Not if you make your own homemade french fried onions! :)
Nutrition Facts
Serving Size
35g
(1.2 oz)
Amount per Serving
Calories
35
5% of calories from fat
Trans Fat 0g
Sugars g
Vitamin A 0%
•
Vitamin C 3%