Awesome Apple Baklava
This Baklava recipe is classic Greek baklava. It can be sweet as a dessert, or savory as an appetizer. Phyllo pastry gives a crispy texture, using both golden delicious and Granny Smith apples makes the filling sweet, slightly sour, and very tasty. The Walnut layer adds another nuttiness, crunchiness, and richness. A delicious and light dessert that you can serve on any occasion.
Directions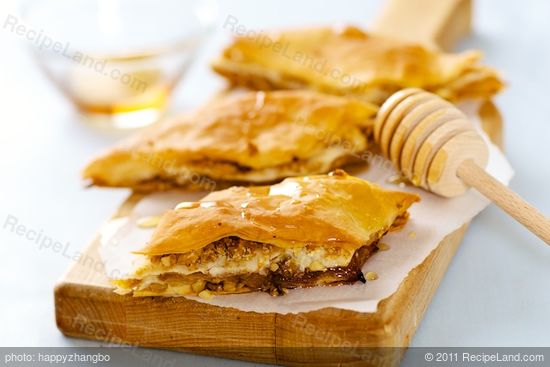 Apples give a distinctive twist to this traditional Greek dessert. Sauteing them first to let the water evaporate ensures a crisp crust.
APPLE LAYER:
Peel and slice apples.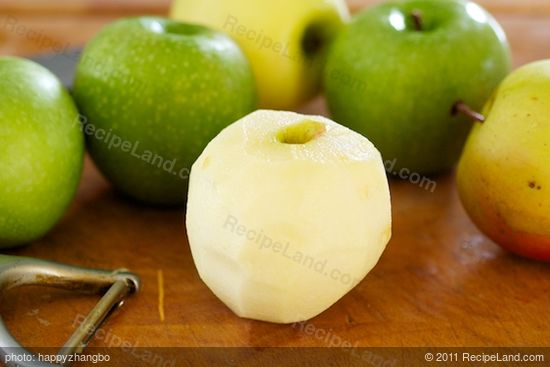 Melt butter in Dutch oven over high heat. Add apples, sugar, and cinnamon; cook, stirring occasionally until apples are tender and juices are evaporated 15 to 20 minutes. Cool.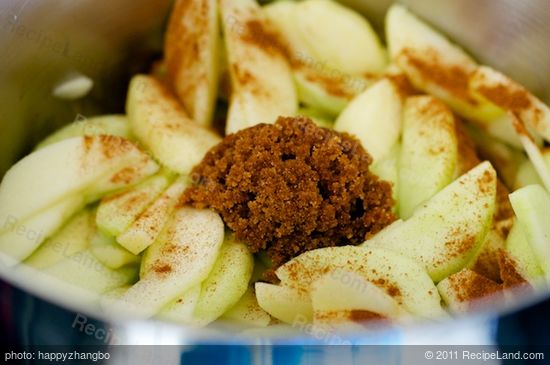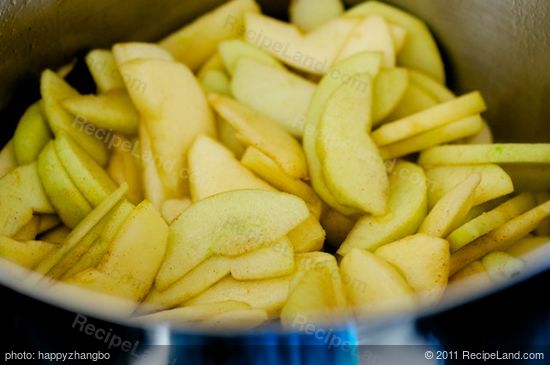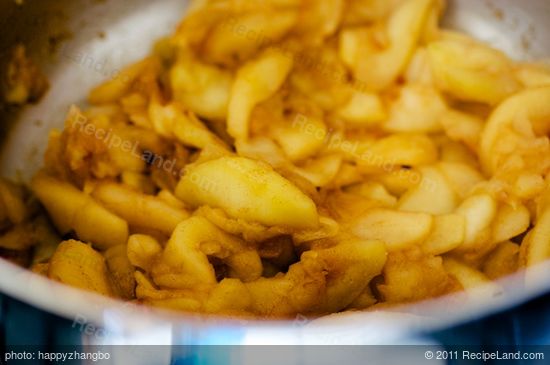 NUT MIXTURE:
Combine all ingredients in small bowl.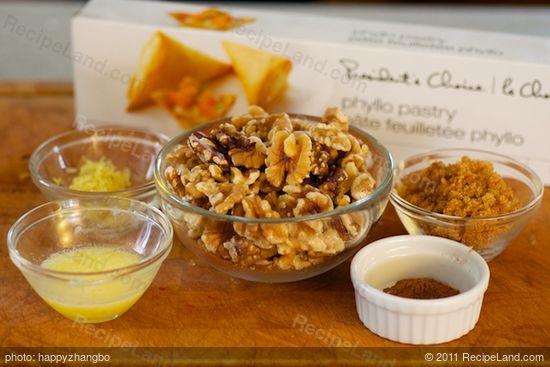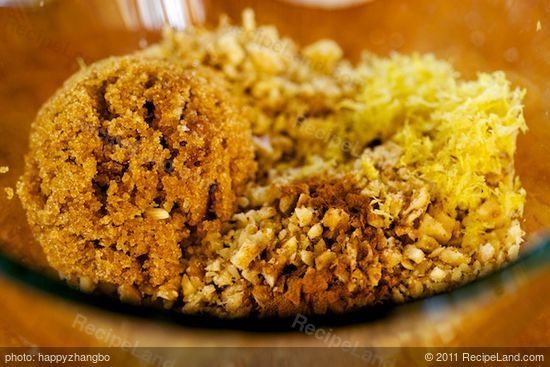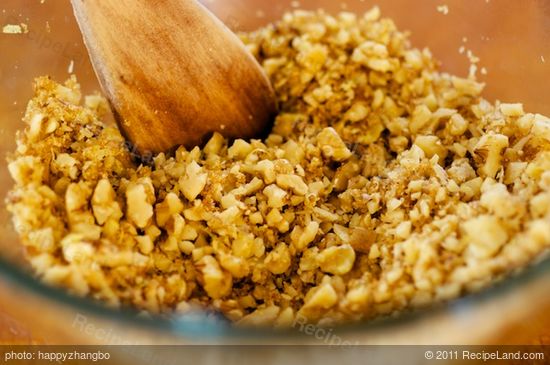 ASSEMBLE BAKLAVA:
Preheat oven to 400℉ (200℃).
Trim phyllo sheets to 13x9-inch rectangles; cover with plastic wrap. Brush 13x9-inch metal baking pan with butter.
Place 1 phyllo sheet in pan and brush with some of the melted butter (keep remaining phyllo covered). Layer 5 more phyllo sheets on top, brushing each with butter.
Spread 2 cups nut mixture on top and repeat layering with 6 more phyllo sheets and butter.
Spread apple mixture on top; repeat layering with 6 more phyllo sheets and butter.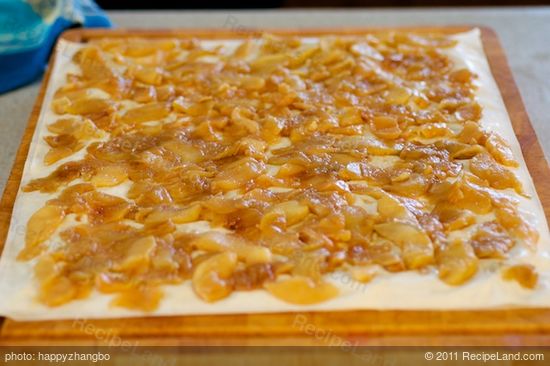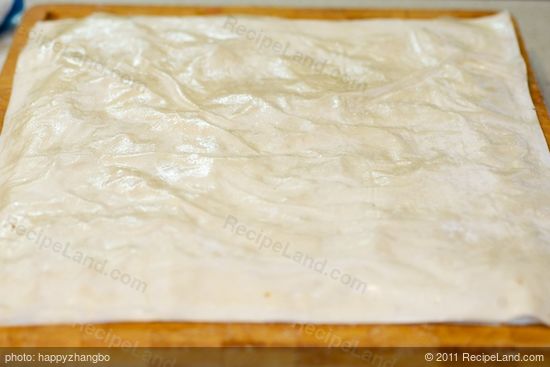 Sprinkle remaining nut mixture on top; sprinkle with bread crumbs and layer with the 6 remaining phyllo sheets and butter.
With a sharp knife, cut lengthwise through pastry and filling into 1½ inch-wide strips, then cut diagonally at 2-inch intervals to make diamonds.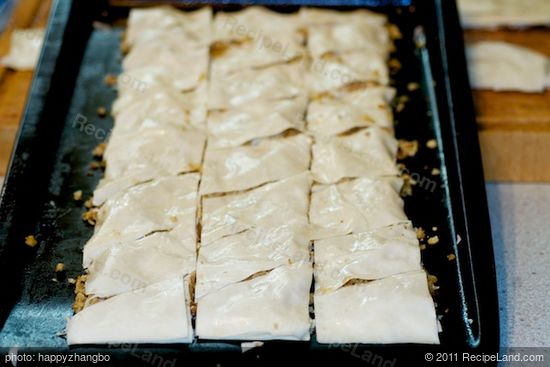 Bake 35 to 40 minutes or until golden. Drizzle honey on top and bake 5 minutes more. Cool in pan on wire rack.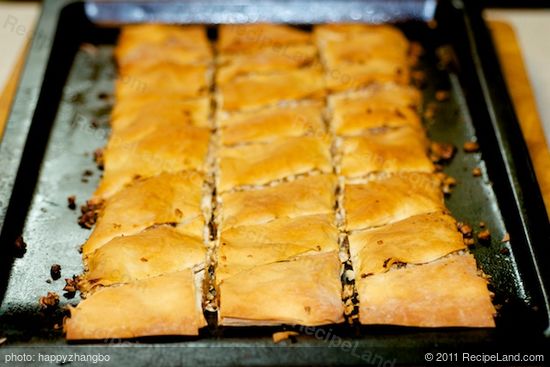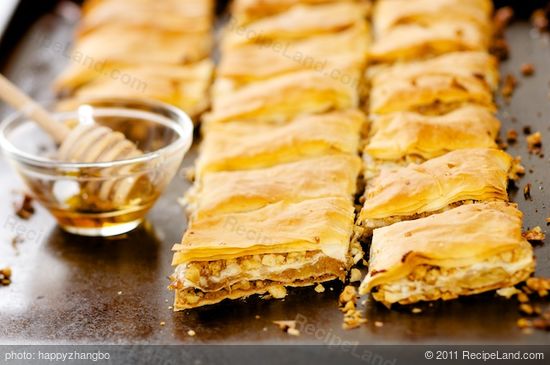 Serve warm or at room temperature with whipped or ice cream. Makes 12 servings.
Nutrition Facts
Serving Size
95g
(3.4 oz)
Amount per Serving
Calories
491
50% of calories from fat
Trans Fat 0g
Total Carbohydrate
19
g
19%
Sugars g
Vitamin A 7%
•
Vitamin C 10%