Rice Cooker Oats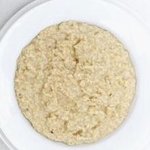 This is a really simple, low-calorie meal. It's done by using a rice cooker instead of the stove. Why not get some more use out of your rice cooker and give this a try.
Metric
Directions
Mix the sugar, oats, water, milk, salt, honey and vanilla extract all together in the rice cooker.

Cook all of the mixed ingredients in the rice cooker and check it after 10 minutes.

Depending on how you prefer the consistency, serve immediately or cook for a further 5 minutes.