Homemade KFC Crispy Strips
The Colonel used to sell chicken nuggets that were tasty but he thought why not prepare fresh chicken strips of all white meat and that is how the Colonel's Crispy Strips were born. Extra crispy with the ultimate in crunch. This recipe is perfect for chicken tenders that are increasingly popular sold at Costco and other stores.
Directions
Cut 6 chicken Breasts into strips, or you can buy chicken tenders in the store. Marinate them overnight.
Preheat the shortening in a deep-fryer to 350℉ (180℃).
Beat 1 egg and 1 cup of milk.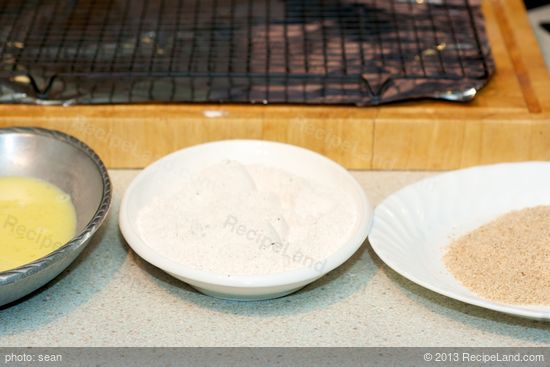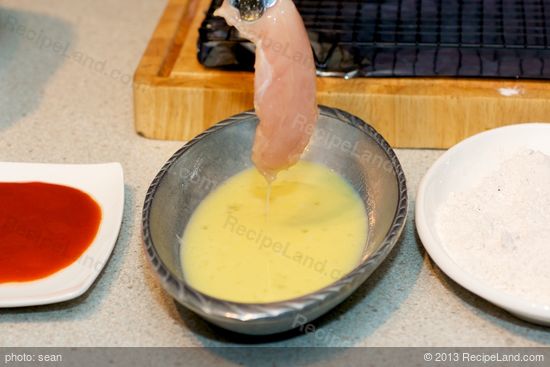 Dip the chicken into the egg mixture.
Dip the the chicken into the coating and then double dip the chicken into the egg mixture again.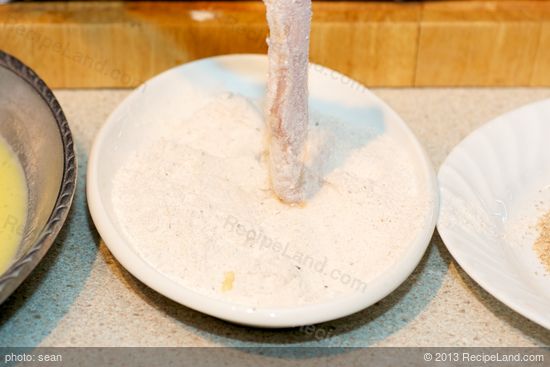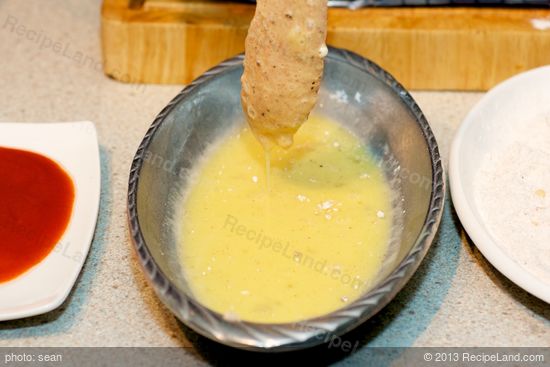 Dip into the bread crumbs in the end.
Fry in fryer a few at a time until they are golden brown about 5 minutes or until they float.
Remove the chicken to a rack and allow to drain for 5 minutes.
The Colonel has on occasion sold Hot and Spicy Strips that run for short promotions. The difference is the second dip, it is dipped into hot sauce then breaded again and then fried, just like the original crispy strips. For the barbecue strips make the strips the original way and then dip into the Honey Barbecue Dipping Sauce.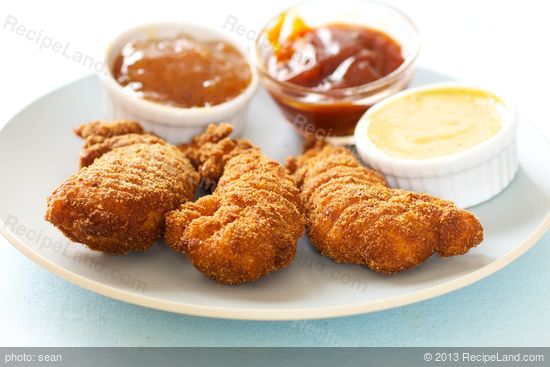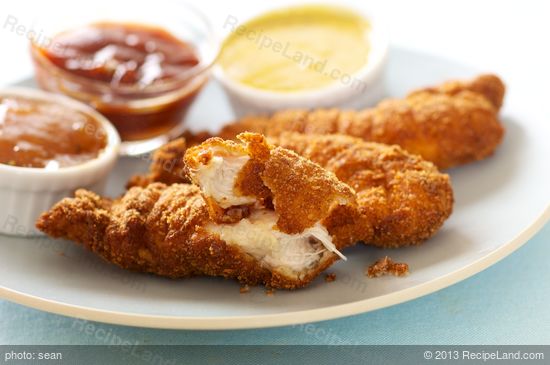 Nutrition Facts
Serving Size
90g
(3.2 oz)
Amount per Serving
Calories
163
14% of calories from fat
Trans Fat 0g
Sugars g
Vitamin A 2%
•
Vitamin C 0%