Broccoli & Macaroni with Lots of Garlic
Directions
Separate the broccoli into florets. Peel the tough skin from the stem and slice.
Finely mince the garlic into very small pieces.
In a large pot add the oil and heat until hot but not smoking over medium heat. Add the garlic and cook for 3 to 4 minutes. Add the broccoli, toss to coat and reduce to low heat.
Cover and cook until tender about 15 to 20 minutes.
Add the salt, ½ of the grated Parmesan cheese and garlic powder. Toss to distribute and cook for another few minutes.
While the broccoli is cooking bring a large pot of water with ½ tablespoon of salt to the boil.
Cook the macaroni for 10 minutes or until al dente. (Tender but still with some bite). Drain well.
Add the pasta to a large serving bowl. Pour the broccoli and garlic mixture over the macaroni.
Season with black pepper and red pepper flakes (as desired to taste). Toss until thoroughly combined.
Sprinkle the remaining parmesan cheese on top. Serve warm.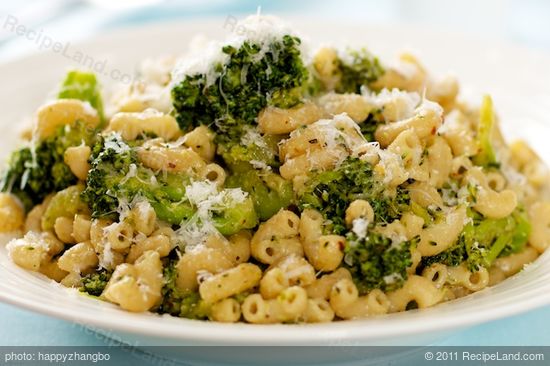 ---
---