Beef Stroganoff - Russian Style
An easy beef dish that turns into a complete meal with noodles. Make your friends squeal in satisfaction with this scrumptious beef dish that will even have you licking your lips!
Directions
Toss the beef strips with two tablespoons of the flour and salt. Discard the remaining flour.
Heat ½ the butter in a skillet over medium-high heat. Add the beef strips and quickly brown until just cooked through, about 3 to 5 minutes and set aside. Ideally you will develop a rich brown fond (brown bits) on the bottom of the pan.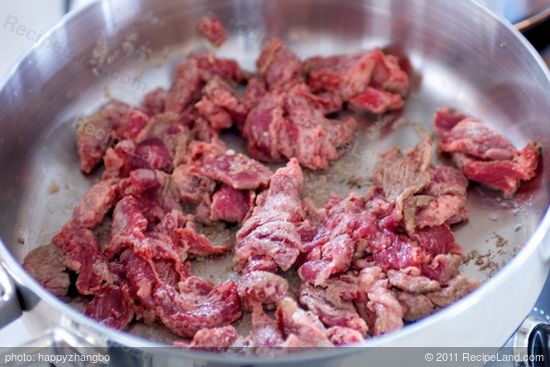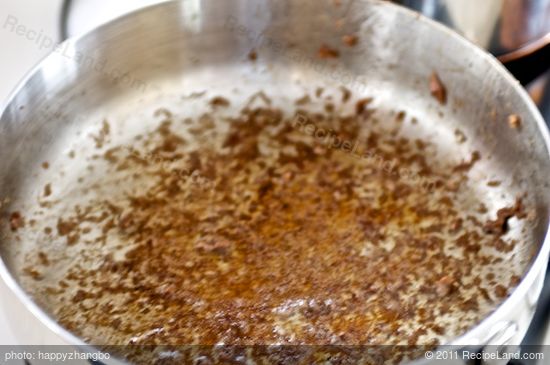 Add the onion, garlic and mushrooms. Cook until the onions are just beginning to soften, about 4 minutes. As the liquid exudes from the mushrooms scrape up the brown bits from the bottom of the pan (lots of flavor there).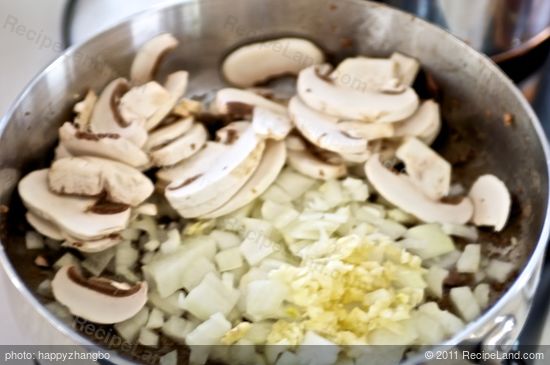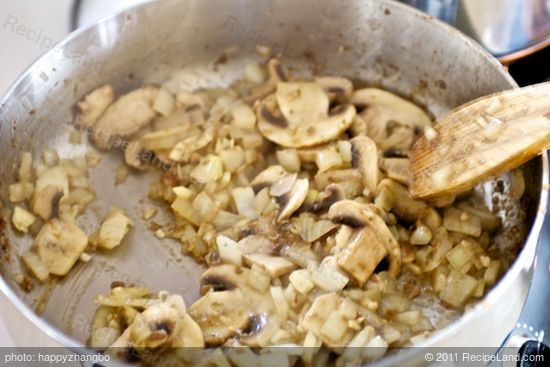 Remove meat and mushrooms from pan and set aside.
Add 2 tablespoons of butter to pan drippings and blend in one tablespoon of flour. Mix the tomato paste with the beef stock and add to the pan.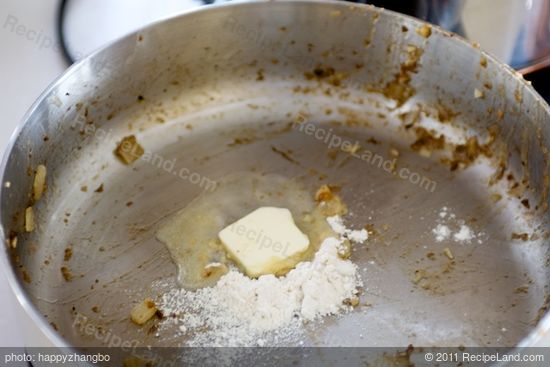 Cook, stirring constantly over medium heat until thick and bubbly.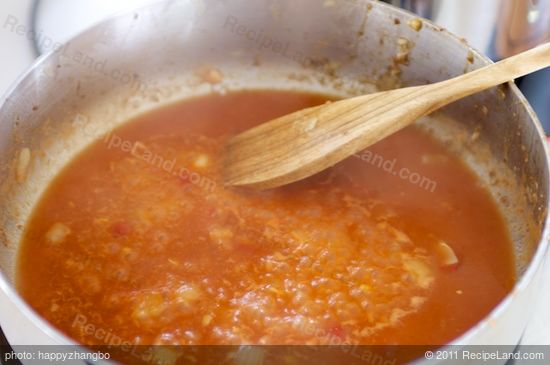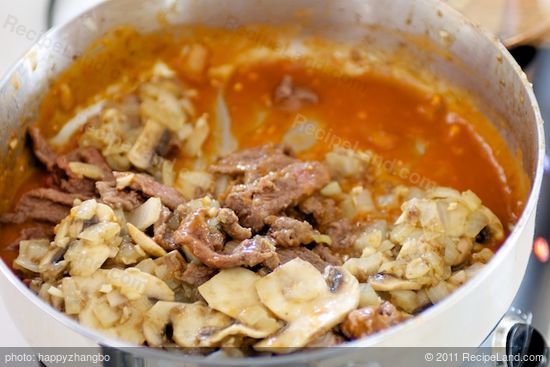 Return meat and mushrooms to skillet and reduce the heat.
Stir in sour cream; cook, stirring slowly until heated through. Do not boil.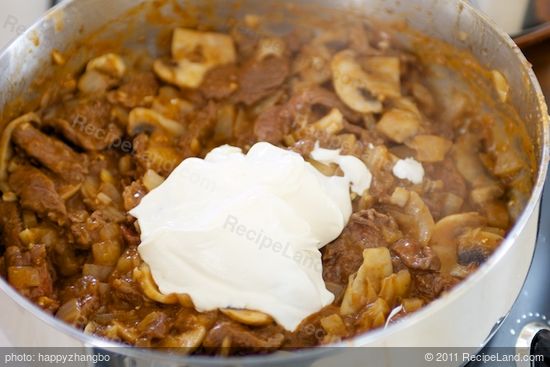 Serve atop hot buttered noodles. Add a generous amount of fresh ground black pepper to taste.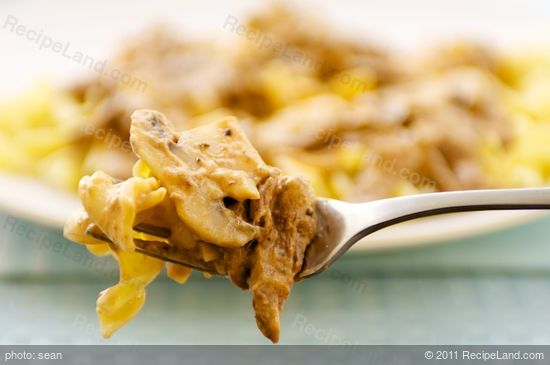 Nutrition Facts
Serving Size
286g
(10.1 oz)
Amount per Serving
Calories
514
54% of calories from fat
Trans Fat 0g
Sugars g
Vitamin A 16%
•
Vitamin C 10%