Tomato, Basil and Almond Pesto Pasta (Pesto alla Trapanese)
Fresh cherry tomatoes, basil, and toasted almonds make this fresh pesto that highlights the fresh ingredients. A very quick, easy and delicious dish! Originates from the Italian village of Trapani on the tip of Sicily.
Directions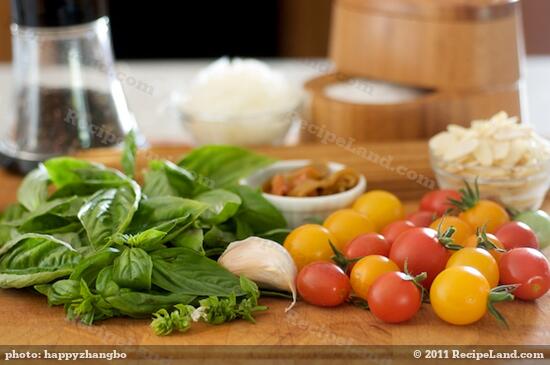 Bring a large pot of salted water to a boil.
Into a food processor, add the toasted almonds, cherry tomatoes, basil, garlic, pickled banana or hot peppers, and salt to taste, process until smooth.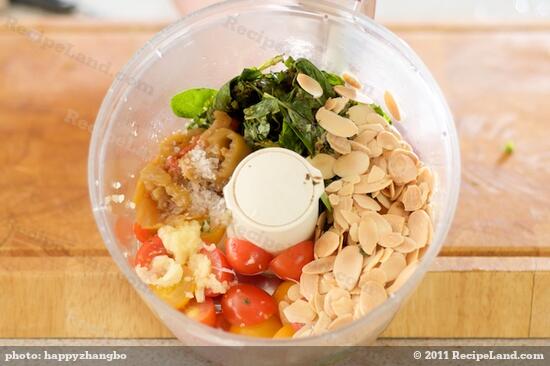 Scape down the sides of the bowl as necessary. Drizzle the olive oil into the processor slowly as the machine is running.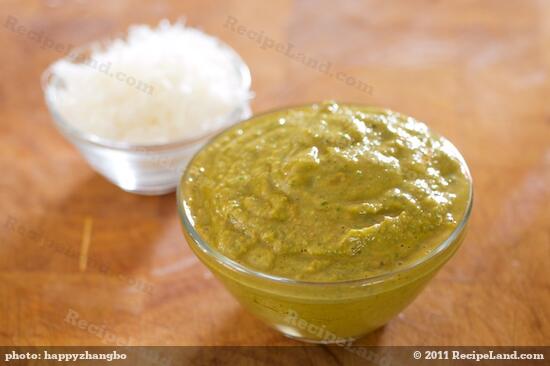 Cook pasta according to the package to the desired level of al dente. Reserve ¼ cup of pasta cooking water. Drain the pasta for a minute then return to the pot.
Add the pesto and ½ cup of parmesan cheese into the pot with cooked pasta and toss together. Add a little bit pasta cooking water to adjust the consistency as desired. (We use about 2 tablespoons usually).
Sprinkle with reserved parmesan on top of pasta. Serve and enjoy!
Note: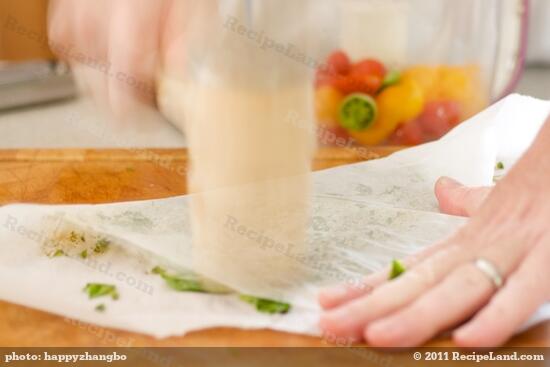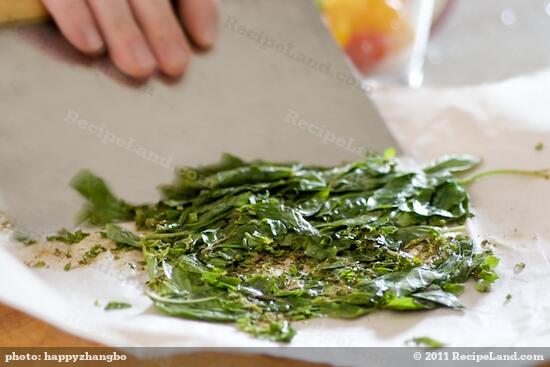 This is called bruising the basil to maximize the flavor.
Nutrition Facts
Serving Size
291g
(10.3 oz)
Amount per Serving
Calories
719
37% of calories from fat
Trans Fat 0g
Total Carbohydrate
30
g
30%
Sugars g
Vitamin A 24%
•
Vitamin C 30%