Always Loved Vegetarian Chili
Vegetarian Chili with bulgur and vegetables--Vegetarian chili: hot satisfying dish for fans of meatless mains.
Directions
Put bulgur in a bowl. Boil tomato juice in a small saucepan. Pour over bulgur, mix, cover with a lid and let soak for 20 minutes.
Meanwhile, peel and finely chop the onions and garlic. Trim carrots, rinse, peel and finely chop. Trim mushrooms and chop finely. Halve the bell peppers, remove seeds, rinse and finely chop. Drain sun-dried tomatoes and finely dice.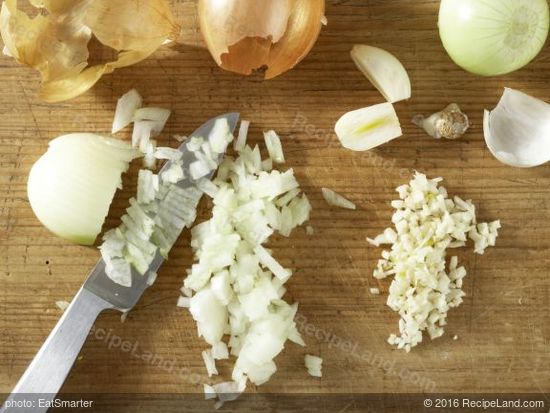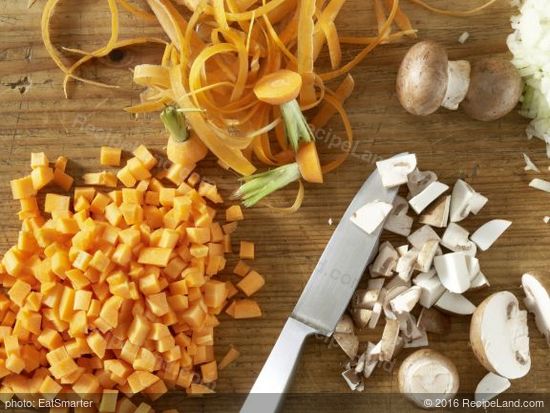 Heat oil in a pot. Sauté onions and garlic until translucent. Add carrots and mushrooms and sauté for about 3 minutes while stirring. Stir in chili powder, cumin and tomato paste and sauté briefly. Add vegetable broth.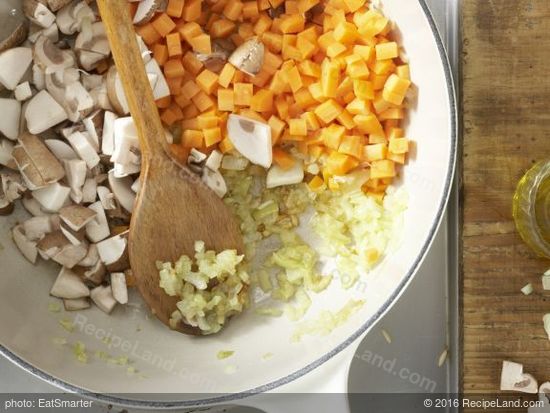 Chop peeled tomatoes with a knife directly in the can and also add to the pot. Stir in sun-dried tomatoes, bulgur and diced peppers. Bring to a boil and then cook over low heat, stirring frequently, about 15 minutes.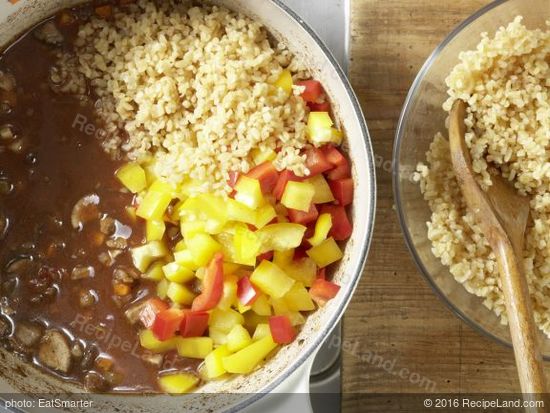 Put kidney beans and white beans in a sieve, rinse under running water and drain. Add both types of beans to the pot, gently stir in and cook the chili. Season with cayenne pepper and salt. Stir in sour cream, and season to taste with salt, black pepper, and cayenne.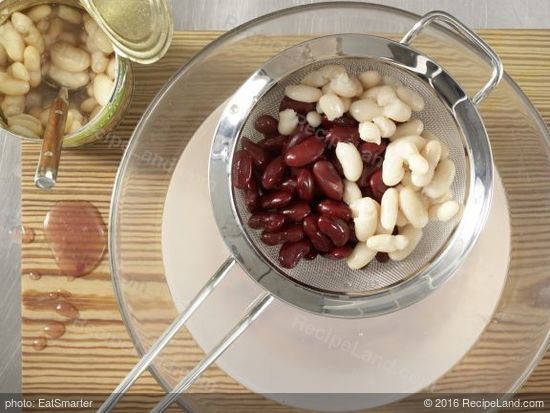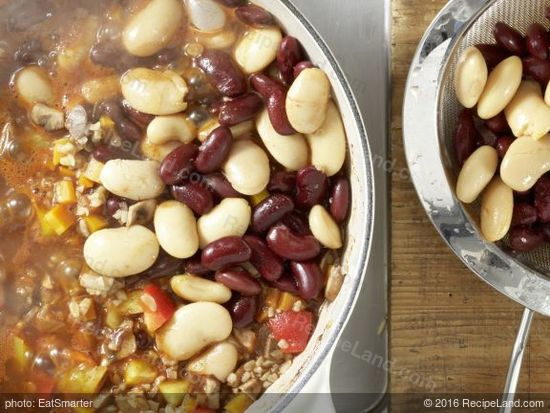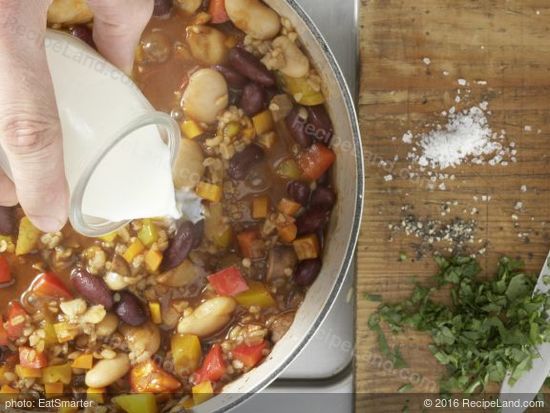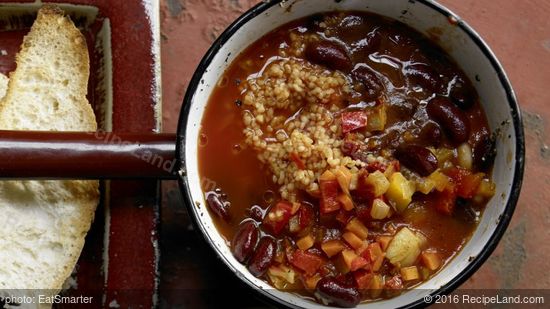 See Full Recipe Please Go To http://eatsmarter.com/recipes/vegetarian-chili
Nutrition Facts
Serving Size
327g
(11.5 oz)
Amount per Serving
Calories
234
29% of calories from fat
Trans Fat 0g
Total Carbohydrate
12
g
12%
Sugars g
Vitamin A 76%
•
Vitamin C 35%