Easter Pie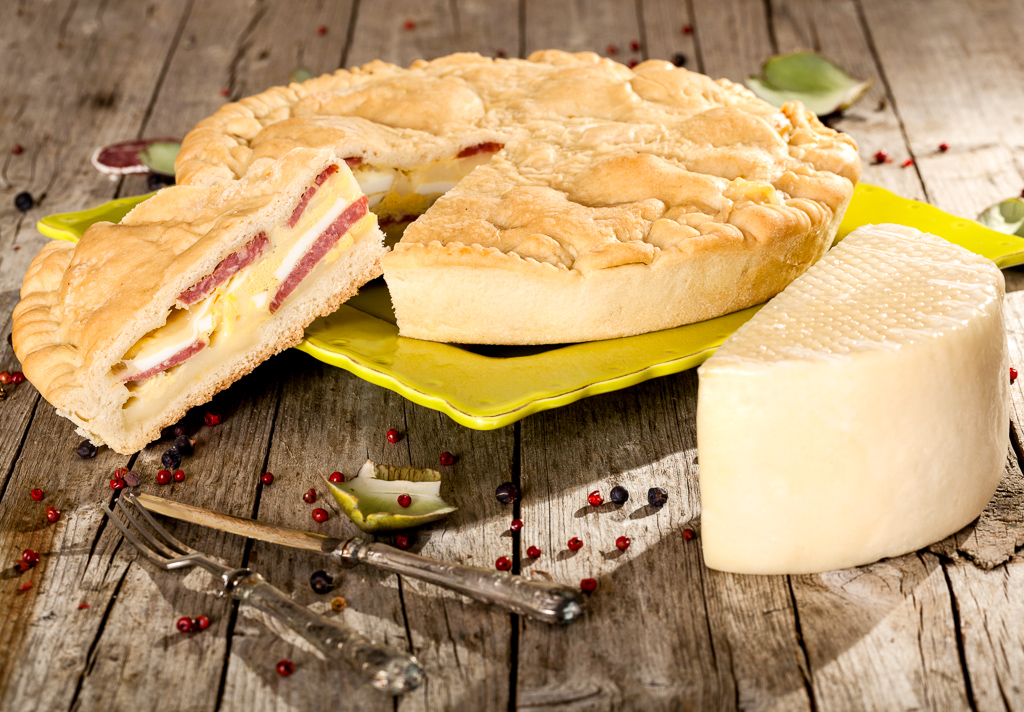 Every Easter when I was a boy I looked forward to my mom's Easter pie. An Italian tradition, "Easter Pie", as it
Every Easter when I was a boy I looked forward to my mom's Easter pie. An Italian tradition, "Easter Pie", as it is colloquially known, is a quiche-like, savory pie, filled with eggs, cheese, meat, and a variety of other possibilities.
As a kid, all I knew or cared about was that it tasted great. Little did I know that decades later I would be dissecting the intricacies of this festive preparation.
Easter is preceded by Lent, a period of time hallmarked by fasting, particularly from meat on Fridays. Come Easter Sunday, it was time to celebrate, splurge and indulge. Hence, the rich, cheesy and meaty Easter Pie.
Easter Pie has many different names and even more recipes, depending on the section of Italy in question. In Naples it is known as "pastiera," and is made with ricotta cheese and whole grains of wheat to symbolize rebirth.
Pizza piena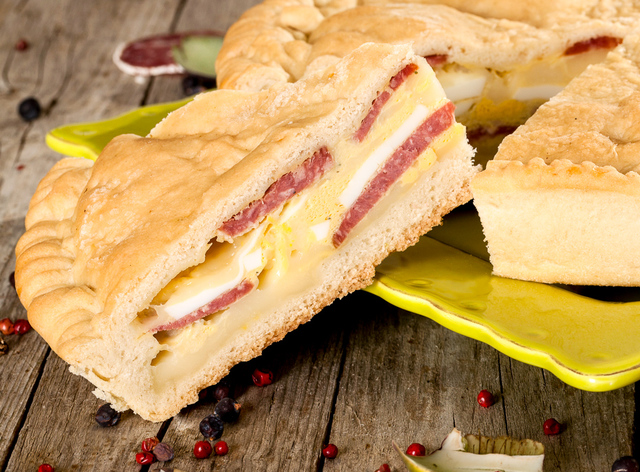 It is also known as "pizza piena," (stuffed pie), and in Italian-American dialect, "pizza gain." "Pizza Rustica" is still another term and refers to the savory and rustic aspects of the pie.
Sicilians make a pie made from macaroni, pork, cheese and eggs. Calabrians favor ham, sausage, hard cooked eggs, mozzarella and ricotta.
In Liguria, where it's referred to as "pasqualina," it's made from spinach, ricotta, cheese and eggs. In central Italy, from Umbria to Marches, the Easter Pie is more of a bread than a pie and is known as "torta di pasqua" or "pizza di pasqua."
Here's my recipe for Easter Pie (see left sidebar):
You can certainly adjust the types and amounts of cheese and meat to suit your taste. I would stick with soft or semi-soft cheeses since they will melt and bake better. Although you could add a finishing touch of some finely grated Romano or Parmesan for extra flavor.
Other meat options include pepperoni, sopressa, pancetta, and sausage. Some people also prefer hard cooked eggs to the beaten or a mixture thereof.
It really doesn't matter. Every variation tastes great. You can even use store-bought, pre-made pie crusts like my mother. To this day I'm still trying to get her to make her own dough, even though her store-bought crust didn't taste that bad.
Easter pie is so good, even a touch of modern convenience can't detract from it.