Rosemary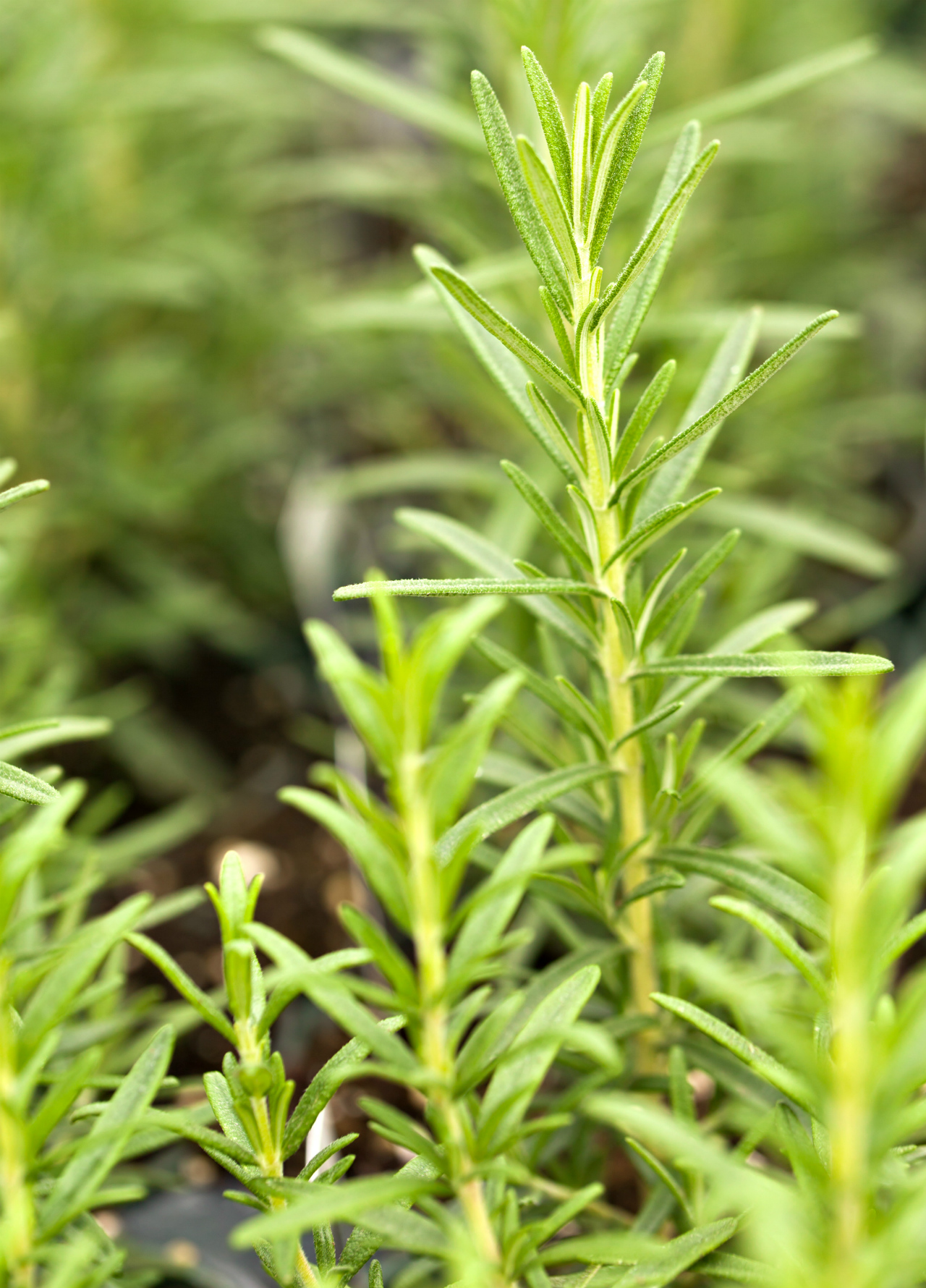 Rosemary is considered to be the herb of fidelity. If you sprinkle some around the house it is said to bring good luck and protection.
History
Rosemary is considered to be the herb of fidelity. If you sprinkle some around the house it is said to bring good luck and protection.
---photo0---
It was believed to stimulate the brain and help the memory. Students in ancient Greece wore garlands of rosemary around their necks, or braided rosemary into their hair during exams.
Rosemary has been used at weddings, funerals, and even to ward off the plague. Rosemary stood for fidelity and was included in bridal bouquets. Sir Thomas Moore believed the herb to be sacred to remembrance and friendship.
In Hamlet, Ophelia said, "There's rosemary, that's for remembrance." According to legend, rosemary was used to awaken Sleeping Beauty.
The old custom of leaving rosemary at the graveside and for handing a bunch of it to those bereaved is carried on to this day. Before the advent of modern medicine rosemary was burned, along with juniper berries, as a disinfectant in French hospitals.
An old French term for rosemary was incensier - incense. Because Rosemary was easily harvested from the wild it was an incense used by the poor or lower classes as a substitute for expensive frankincense or myrrh-based incense in ancient Greece and Rome. The upper class and nobility could afford the more costly imported resins.
---photo1---
Growing Rosemary & Varieties
Rosemary is an herb in the labiatae (mint) family. A tender shrub with glossy, strongly scented, evergreen needlelike leaves with a flashy light stripe below and blue, lavender, or white flowers. Flowers are borne on old growth in late winter.
When grown outside in warm climates (zones 8-10), most rosemary cultivars can grow up to 6 feet high. Prostrate forms creep along the ground. Gardeners will find an added benefit to growing their own rosemary, as it is a natural insect repellant.
In warm climates, plant rosemary in well-drained soil and full sun, spacing plants 2 to 3 feet apart. Prune lightly to shape. In cold climates, grow rosemary in pots to bring indoors during winter.
Put them in a sunny window or under artificial lights. Use well-drained potting mix and be careful you don't water so much that the soil gets soggy. Fertilize once a month during the growing season with dilute, balanced, organic fertilizer.
---photo2---
In zone 7, try extra-hardy 'Arp' or 'Hill Hardy'. For a bright white flower, grow R. officinalis 'Albus'. For baskets or ground covers, try low-growing creeping rosemary, R. officinalis 'Prostratus'.
Start new plants by layering or stem cuttings. Rosemary will grow from seed, but the process is slow and is not always successful. Start indoors and transplant the seedlings. Darkness will aid germination.
---newpage---
Cover seeds lightly after sowing. Germination time 14-21 days. Sow heavily because the seeds have a poor germination rate. Some seeds can germinate up to 3 months after sowing.
This herb needs particular care to survive the winter. When digging up, dig wide and deep. Use a good potting mix and organic compost (not too much if it is a moist variety --this will be too strong in a pot and may contribute to root rot).
---photo3---
Make sure it is well drained, well watered and spray the leaves with water every so often, especially if you have the heat up.
Medicinal
Rosemary contains primarily borneol, camphor, eucalyptol and pinene in its essential oils, which can irritate the skin. Yet, surprisingly enough, it is also used in rheumatic liniments and ointments for its soothing effect.
This herb also has sedative, diuretic, stomach relief, aromatic, antispasmodic and antiseptic properties, and is thought to be particularly beneficial in the treatment of fatigue and neuralgia.
Those with sensitive skin can suffer contact dermatitis from cosmetics scented with rosemary oils, or from prolonged handling of the plant.
---photo4---
Rosemary stimulates the circulation and contains chemicals called quinones, which have been shown in laboratory studies to inhibit carcinogens.
Thus, this herb is ranked high on the list of cancer-prevention and reduction foods. It has been used to treat dizziness due to inner ear problems, nerve conditions, headaches, halitosis, stomach ailments and as pain-reducers.
Cooking
Rosemary has a strong flavor. Use it in bouquet garni with chicken, meat, vegetable, and tomato dishes. Added to soups, stews, sauces and bouillons.
Dried rosemary leaves should be either wrapped in cheesecloth to be removed later or crushed with a mortar and pestle before adding to any recipe as the leaves can be sharp in the mouth when left whole.
Use fresh sprigs as skewers for shish-ka-bobs or fish. Toss sprigs on the BBQ coals to add flavor to all grilled foods. The blue rosemary flowers can be used in salads and as garnishes. Adding Rosemary to your tea gives a unique flavor that is good for soothing and cooling, and a great thirst quencher.
---photo5---
Wash a 2-4" sprig and add it to your teapot. Let steep for 2-3 minutes or longer, for a more potent flavor. Try a sprig in your lemonade to give it an even more refreshing flavor.
Rosemary in any marinade will give it a refreshing and peppy flavor. Use 1 teaspoon of powdered or 2 teaspoons of crushed Rosemary leaves to every 2 tablespoons of olive oil. With a dash of your favorite soy or tamari sauce it makes an easy glaze for your vegetables.