Liquid & Dry Measurement Conversion Chart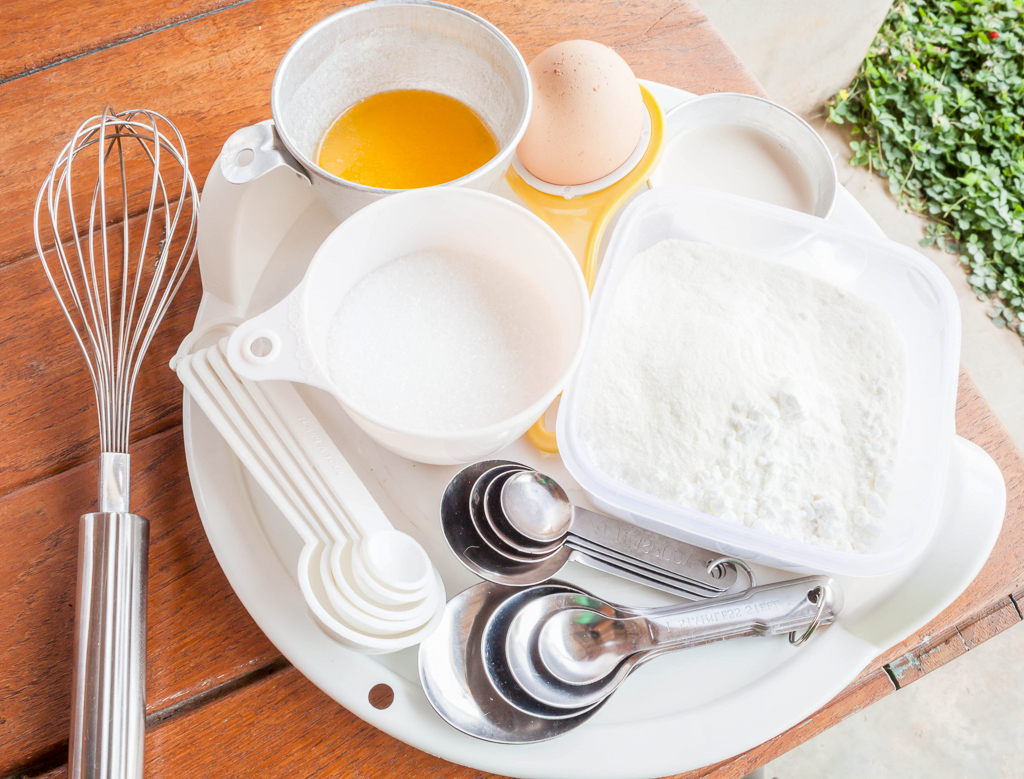 Liquid measures for cooking conversion chart, US measurements to metric to weights. Handy chart for converting and cooking recipes.
Wondering how many oz in a cup? How many tablespoons in a cup? What about how many teaspoons in a tablespoon? What is the difference between a fluid (fl) ounce (oz) and a dry oz?
We've got you covered with our handy dandy conversion charts made just for cooking.
Liquid Measures
1 cup
8 fluid ounces
1/2 pint
237 ml
16 tablespoons
2 cups
16 fluid ounces
1 pint
473 ml
4 cups
32 fluid ounces
1 quart
946 ml
2 pints
32 fluid ounces
1 quart
0.946 liters
4 quarts
128 fluid ounces
1 gallon
3.785 liters
8 quarts
one peck
4 pecks
one bushel
dash
about an 1/8 teaspoon
1 teaspoon
1/6 fluid ounce
5 grams
about 5 ml
1 tablespoon
1/2 fluid ounce
15 grams
15 ml
3 teaspoons
2 tablespoons
1 fluid ounce
30 grams
29.6 ml
1/8 cup
8 tablespoons
4 fluid ounces
1/4 pint
118.5 ml
1/2 cup
Dry Measures
3 teaspoons
1 tablespoon
1/2 ounce
14.3 grams
2 tablespoons
1/8 cup
1 fluid ounce
28.35 grams
4 tablespoons
1/4 cup
2 fluid ounces
56.7 grams
5 1/3 tablespoons
1/3 cup
2.6 fluid ounces
75.6 grams
8 tablespoons
1/2 cup
4 ounces
113.4 grams
1 stick butter
12 tablespoons
3/4 cup
6 ounces
0.375 pound
170 grams
32
tablespoons
2 cups
16 ounces
1 pound
453.6 grams
64 tablespoons
4 cups
32 ounces
2 pounds
907 grams
How to measure
The Equipment:
Graduated Measuring Cups
Measuring cups that resemble small pots. They are usually made of plastic or metal and come in sets of four or five (1 cup, 3/4 cup, 1/2 cup, 1/3 cup, and 1/4 cup). They are excellent for measuring dry ingredients because they can easily be leveled off.
Liquid Measuring Cups
Measuring cups that look like little pitchers with a lip/spout to aid in pouring. They are widely available in 1, 2, 4, and 8-cup measures. They come in glass or plastic, with the amounts indicated in cups, ounces, and milliliters. Pyrex is a good brand. The larger measures can double as mixing bowls.
Measuring Spoons
Come in sets of four or five (1 tablespoon, 1 teaspoon, 1/2 teaspoon, 1/4 teaspoon and sometimes 1/8 teaspoon).
Ingredients
Butter
Each 1/4 pound stick of margarine or butter measures 1/2 cup or 8 tablespoons. In the United States, the wrapping usually has tablespoons and teaspoons clearly marked. One stick usually equals 1/2 cup. If it has not been packed that way, pack margarine or butter into measuring spoon or measuring cup and level off to measure.
Sugar
Measuring Sugar
Most sugar can be measured in a graduated measuring cup. Simply spoon it in and level off with the straight edge of a knife. Most recipes usually call for certain amounts of packed brown sugar. To measure packed brown sugar, pack sugar down lightly with back of spoon, then level off.
Measuring Flour
In most recipes, flour is supposed to be measured straight from the canister or package (the flour needs to be airy, if it seems compact, stir it in the container before measuring it). NEVER pack flour down into the measuring cup or tap it excessively. Lightly spoon flour into graduated measuring cup, and level off with straight edge of knife.
It is important to measure flour correctly in low-fat bread making because when we reduce the fat (which tenderizes it), we don't want to dramatically increase the flour (which toughens it).
Detailed flour measuring instructions