It pays to know your oven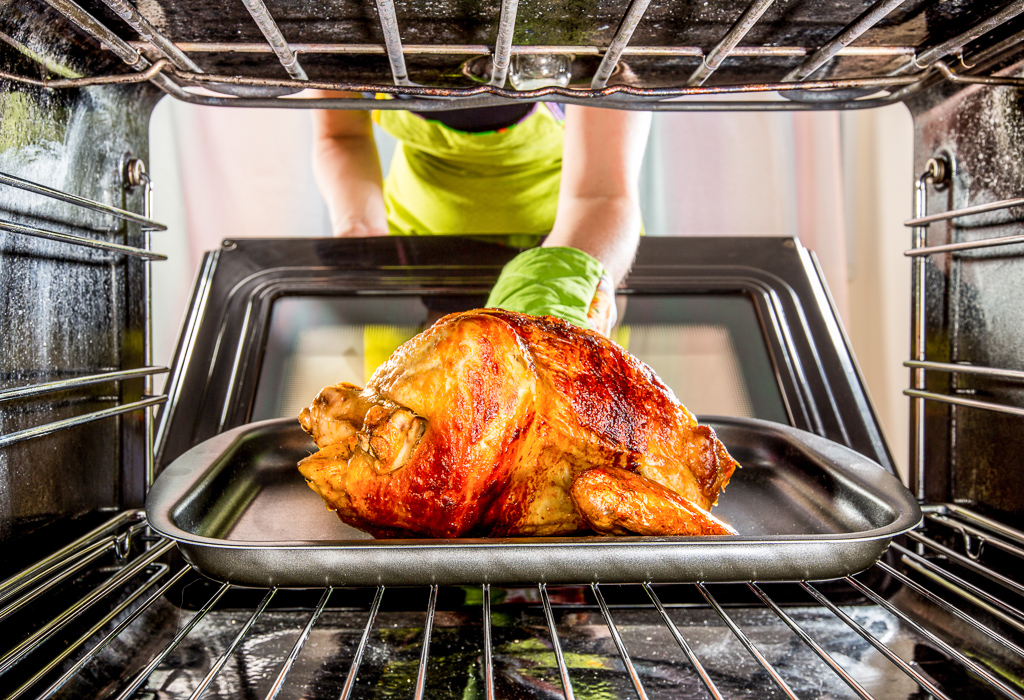 Get to know your oven and achieve more consistent baking results.
Almost all ranges and ovens made today have automatic oven temperature controls which regulate the heat for you.
These give a more constant temperature and consequently more dependable results. However, the built-in thermostat may get out of kilter during shipment or from some unknown

If the temperature is off only 15 to 25 degrees, you can, for the time being, compensate by setting the oven control dial that much above or below the temperature you need, as the case may be.<

Keep in mind that an oven may be accurate at one temperature, say 300 degrees F setting, but be off at the 400 degrees F setting.<
To test oven temperatures, check with a portable oven thermometer when the thermostat is set at a low, a moderate and a high high temperature. Be sure to leave the control set to each of the three temperatures for at least thirty minutes. Use a reliable thermometer to check temperature.

Also check for hot spots at the back corners by measuring the temperature from more than one position.

If the situation appears to need further attention. You your oven service, and ask to have a home service representative or service man come to your home to adjust the controls.
These days, the more likely easier and more cost-effective solution is to obtain a good oven thermometer. Dial based thermometers are low in price but are not as accurate as newer digital type thermometers.

You can even go high-tech and instant with laser guided hand held thermometers that you can use for more than just your oven. Priced as low as $20 these infrared digital thermometer are can be used to check your pan temperature, oil temperature as well as a quick check that your oven is preheated.