Christmas - Stocking Stuffers You Can Indulge In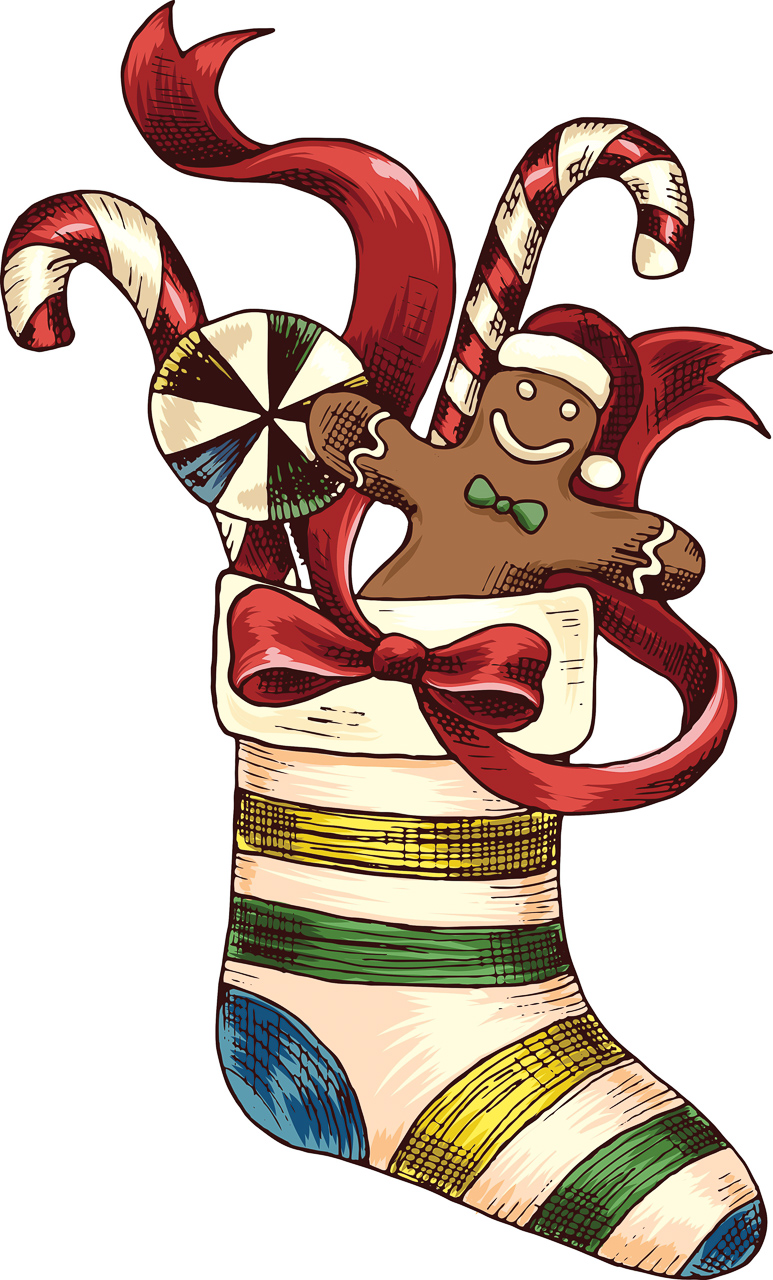 We all know the Christmas morning routine. The parents get as much sleep as they can because they're parents while the kids are up bright and early at about 6 a.m.
We all know the Christmas morning routine. The parents get as much sleep as they can because they're parents while the kids are up bright and early at about 6 a.m. The only thing keeping the kids away from the neatly wrapped presents under the tree is their stockings.
---photo0---
Sometimes they know that the stockings can be explored and sometimes they don't. The gigantic socks have become a device that parents use so they can get a couple more hours of sleep.
However, for the past couple of years, I have noticed how stockings have changed. Before you would get small stocking stuffers like a chocolate bar, candy cane and if you were lucky, a CD. But nowadays, my stocking has turned into a sock full of pure sugar.
Now having a stocking full of treats isn't a bad thing. It's more like reward because all your life, you've been told a lot of chocolate and candy are not good for you.
But now, you get a whole stocking full of sweets that can help your dentist earn some more money. The question is, how do you fill up a stocking with candy without spending a lot of money?
The following are treats that are perfect for a stocking and will keep your kids in awe until you're ready to come downstairs!
---photo1---
Boxes of Chocolate- Turtles, Pot Of Gold and Cherry Cordials not only come in packages that take up a lot of space in a stocking, but they are also rich to the touch.
Their fancy wrapping and packaging can be hard to open, but they're so appealing, kids won't believe they got them in their stocking!
The Old-Fashioned Candy Cane- There's not just one flavour of candy cane anymore. One of the more popular ones, the Crush-flavoured candy canes come in packages of ten.
If you're looking to take up space, there is also a variety of the treat that actually looks like a flute!
Specialty Chocolate Bars- No one can resist treats like Toblerone or Hershey chocolate bars that also come wrapped in holiday packaging.
They may be a little pricey, but they have a mouth-watering taste that will even make you put them in your stocking.
Truffles and such- Assorted chocolate, boxes of truffles and fudge don't disappoint! Just picking out chocolate from a box can make an individual feel sophisticated and excited at the same time.
One boxed treat that has become popular the last couple years is Toffifee, a brand of caramel candies. Perfect to take up room in those big stockings!
---photo2---
Retro Candy- The best candy and chocolate that works is the ones you know! Chocolate coins, Hershey kisses and even chocolate or candy cane mints may be small, but they mean a lot when they're in a stocking.
Any other type of chocolate and candy will do, just remember to try and stick to the Christmas theme. If you end up accidentally putting an Easter chocolate in the stocking, you might have a hard time explaining yourself!
It's always hard to figure out what to put in a stocking, but candy and chocolate work. They save you time when it comes to shopping and also leave a little more cash in your pocket. Just remember to let the kids know that they can't have the special treats in your stocking!
Word Count: 569