Cold Broccoli Salad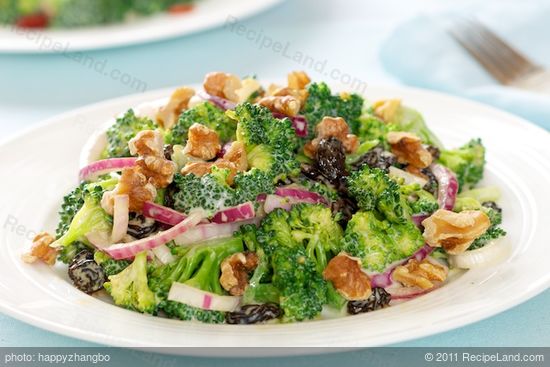 Bring out that green thumb with this delicious salad that contains walnuts and seedless raisins.
Metric
Ingredients
* not incl. in nutrient facts
Directions
Combine mayonnaise, sugar, vinegar to make the dressing and refrigerate overnight before mixing with broccoli.
Combine remaining ingredients and serve with the dressing, cold.
Pecans may be substituted for walnuts.
First published: 1996-01-27 last updated: 2016-08-07